Acclaimed authors Anne Serling (daughter of the late Rod Serling of "The Twilight Zone") and Richard Hawley (author of the modern classic novel, "The Headmaster's Papers"), will both be among the headliners at the Second Annual Short Story America Festival and Conference, set for September 26-29 right here in Beaufort.
Other top authors coming to the festival to give readings, book signings and workshops: North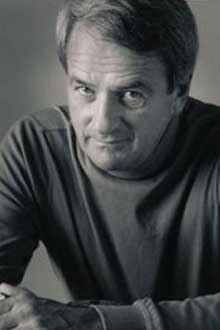 Carolina's Ray Morrison (author of the short-story collection "In A World of Small Truths"), San Antonio's Marjorie Brody (author of the new psychological thriller "Twisted" as well as numerous short stories), North Carolina's Gregg Cusick (winner of the Lorian Hemingway Prize for Short Fiction), Buffalo's James Goertel (author of short fiction and poetry), Portland's Eric Witchey (award-winning short-story writer), and Phoenix's Gary Lawrence (author of the forthcoming book, "Baffled and Other Stories"), among others. Beaufort-based authors Katherine Tandy Brown, Warren Slesinger and Tim Johnston will join these visiting authors in being presenters. To register to attend this celebration of literature, go to www.shortstoryamerica.com, or to www.eventbrite.com, or 843-597-3220. The early bird all-events pass, including both receptions and all readings and workshops, is only $45 until September 1st ($60 after September 1st).