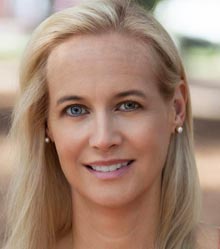 Last issue, we told you all about "Pat Conroy at 70: A Literary Festival Celebrating South Carolina's Prince of Titles," coming up in late October. As Beaufort prepares to throw the biggest birthday party anybody's ever seen, we at Lowcountry Weekly have been talking to some of the Southern writers who'll be heading here for the festivities. We asked them each a simple question: How has Pat Conroy influenced you?
Katherine Clark (The Headmasters Darlings), above

I have wanted to be a writer of fiction ever since first grade, when I read my very first work of fiction, Sammy the Seal.  But after four decades, I had received nothing but rejections on all the novels I sent to publishers.  Then one day as I was reading Pat Conroy's memoir My Losing Season, I encountered the passage where he quotes his college professor: "Hemingway didn't know he was Ernest Hemingway when he was a young man.  Faulkner didn't know he was William Faulkner.  But they had to take the first step.  They had to call themselves writers.  That is the first revolutionary act a writer has to make."  It sounded like Pat Conroy was talking directly to me with those words.  So I stopped thinking of myself as a failed novelist and started calling myself a writer.  A few months later, I began writing the book that has become my first published novel, The Headmaster's Darlings.  In one of the most magical twists of fate I've ever enjoyed, Pat Conroy became a reader of this novel, then a cheerleader, mentor and editor, and ultimately a publisher through his Story River Books imprint at the University of South Carolina Press.  Best of all, he has also become a friend.  This friendship has changed my life.  But before I ever met him, this transformation began when he spoke to me through the words in his book and urged me to take the revolutionary step of calling myself a writer.

Pam Durban (Soon)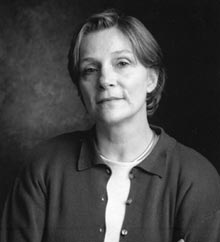 I never had the pleasure of having Pat as a teacher or a mentor, but what I've learned from him is how full-hearted writing looks, sounds and feels, and that's the most valuable lesson any writer can teach another.

Patti Callahan Henry (The Idea of Love)
Madeleine L'Engle says that the author and the reader "know" each other because they meet on a bridge of words.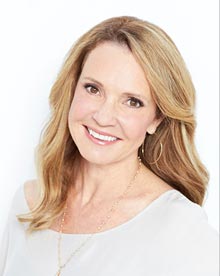 In that realm and on that bridge I knew Pat Conroy long before we met each other. Of course his real-life friendship is richer and stronger than the bridge of words, but his stories were first. I came to Pat's work first as a reader falling in love with his rich prose, and then later as a writer with a desire to learn. I've tried to untangle his sentences, find a way to unleash the same powerful emotions in my writing, but Pat is the Master and there is no way to emulate. Inside his novels I learned to pay attention to detail: sunlight on the marsh, an emotion bubbling up to the surface or the hidden meaning beneath a conversation. But mostly what Pat has taught me as a friend and as a writer is this: stories and life are powerful in the dreadful as well as in the marvelous. I couldn't – as a reader or a writer – shy away from the broken world. There can be no dualism, no either/or. It's all there together—the noble, the cowardice, the good, the bad, the ugly and the beautiful, as in life, as it must be in both our writing and in our reading. Mary Alice Monroe and I will be speaking at the festival, discussing how he has influenced our lives and our work in all of these ways.

Mark Powell (The Sheltering)
I read The Lords of Discipline riding back and forth to away basketball games my junior year of high school. A senior had given it to me – he was headed to the Air Force Academy after graduation – saying only, "I think you'll get it." I did get it, whatever it was. But more
importantly I think it got me. I was a not quite bookish kid living a very unbookish life. But after reading Pat Conroy the first time I began to understand there was a larger world I could read my way into. Like Pat, I wound up at the Citadel, an English major and an athlete – I ran cross-country and track. And like Pat, I think, I was restless without ever knowing exactly why. But I knew where to look for answers. Over the next four years, I read my way through all of Pat's books. Along with Faulkner and O'Connor and McCarthy, I felt initiated into a larger world, one new to me, yes, but completely familiar. Which is, I think, a way of saying I came home through the work of Pat and a few others. 
            When I met Pat years later I experienced a sort of existential stage fright. It's dangerous to meet your heroes. But fortunately, Pat turned out to be as much a gentlemen in life as he is on the page. Reading Pat, and now knowing Pat, has been a life-class not only in how to write but how to live. To be loyal, to be honest, to be kind. To love the South while refusing to accept its failings and shortcomings. To write about your family, to love your family. That's what knowing Pat and reading Pat has taught me, and is teaching me still.

Ron Rash (Above the Waterfall)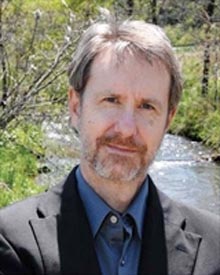 Pat Conroy has been incredibly generous and supportive of me over the years, and I am grateful for his friendship, though friendship with Pat has its perils (he once told a journalist my wife was a recovering meth addict; she believed him). One aspect of Pat's work I particularly admire is how artfully he creates dialogue. It is akin to what Pat's fellow point guard Magic Johnson (who was almost as slow on the court as Pat) did with his passes—make what is extremely difficult appear simple, until one tries it on the court or on the page.
Next issue, we'll hear from writers Mary Alice Monroe, Mark Sibley-Jones, Ellen Malphrus, Eric Morris and Maggie Schein. For more on Pat Conroy @ 70, visit www.patconroy@70.com