Books Sandwiched In prepares to serve up another great season.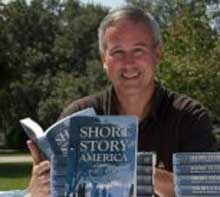 It's almost time again for
Books Sandwiched In, the popular winter
series sponsored by the Friends of the Beaufort County Library. Featuring authors, community leaders, educators, world travelers and other local "celebrities," Books Sandwiched In invites book lovers to discuss the books they love before an audience of fellow book lovers. This year, audiences will be treated to another intriguing line-up of books and presenters! Light lunch, for sale, will be provided at USCB, or attendees are welcome to bring their own. Coffee and cookies are complimentary. The series kicks off Monday, January 7th at noon, and continues every Monday (except January 21st) through March 4th in the USCB Center for the Arts at 801 Carteret Street. There is no charge for admission.
'Books Sandwiched In' 2013 Schedule
Monday, January 7 –11/22/63 by Stephen King
(Presenter: Tim Johnston)
Monday, January 14 – In the Garden of the Beasts: Love, Terror and an American Family in Hitler's Berlin by Erik Larson
(Presenter: Gerald Schulze)
Monday, January 28 – The Painted Veil by Somerset Maugham
(Presenter: Kathy Kilgore)
Monday, February 4 – The Warmth of Other Sons: The Epic Story of America's Great Migration by Isabel Wilkerson
(Presenter: Reverend James E. Moore)
Monday, February 11 – The Hunger Games by Suzanne Collins
(Presenter: Blakely Williams)
Monday, February 18 – The Paris Wife by Paula McLain
(Presenter: Nan Sutton)
Monday, February 25 – Steve Jobs: A Biography by Walter Isaacson
(Presenter: Joan Gilchrist)
Monday, March 4 – The House of God: The Classic Novel of Life and Death in an American Hospital by Samuel Shem
(Presenter: Dr. Thomas J. Downs MD)
The Presenters
T.D. (Tim) Johnston is the author of acclaimed short stores such as "Friday Afternoon, "The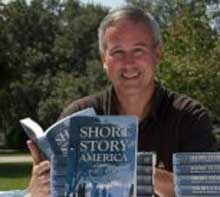 Errand," "The Guest," and, over a dozen others. His short fiction has appeared in Pinestraw Magazine, O. Henry, and Short Story America among others. Time is a lifelong teacher of American Literature, world Literature, and Creative writing.
He earned his B.A. in English from Davidson College; his M.A. in Literature and Creative writing from the McGregor School of Antioch University. Tim, his wife, Dr. Stacey Johnston, and their twin daughters, moved to Beaufort in 2004 when he became headmaster of Beaufort Academy. Leading the Academy into an era of dramatic growth, enhancement of academics, and new realms of opportunities, he left the school in 2009 to create Short Story America, the ultimate pursuit of his passion for short fiction.
Short Story America, located in the Beaufort Town Center, has now two published anthologies with both receiving rave reviews from critics and readers and available in hardcover and on Kindle. Short Story America is read online in over fifty countries and, this past September, convened authors, critics, and educators for the 3-dayShort Story America Festival and Conference. Tim's first novel, Reciprocity, along with his collection of short stories, Friday Afternoon and Other stories are now available at Amazon, bookstores, Kindle and Nook.
Tim will be presenting the recently published novel by Stephen King, 11/22/63 as the inaugural presenter at the Friends of the Beaufort Library, Books Sandwiched In-2013 series.
Gerald H. (Jerry) Schulze is a veteran healthcare executive with U.S. and International experience in pharmaceuticals, medical devices, and consumer medicinals. In his career, Jerry held positions of responsibility in executive management, strategic planning, business development, marketing research and sales.
Jerry obtained his B.A. degree from Dartmouth College and his MBA from the Amos Tuck School of Business Administration, Dartmouth College. As President & CEO of Medeva Americas Inc, a NYSE listed, London-based pharmaceutical company, Jerry accomplished a major corporate reorganization and, ultimate acquisition by another British company.
Jerry was born in Germany and emigrated to the US at the age of 8. He has been married to Kathryn (Missy) for the past 41 years, moving with her to Beaufort 14 years ago from Lima, Ohio. Jerry is currently a Trustee of Beaufort Memorial Hospital, a member, Director, and Past President of Sea Island Rotary Club, and graduate of Leadership Beaufort, 2001.
Jerry will present Erik Larson's epic work In the Garden of Beasts: Love, Terror, and an American Family in Hitler's Berlin.
Kathy Kilgore is the owner of Beaufort's own Divine Shoes. Having been born in Annandale,
Virginia, Kathy moved to Beaufort in 1971 when her father was stationed at Parris Island as Chief of Staff, Kathy graduated from Beaufort Academy and went on to receive her B.S. in Business from the University of South Carolina.
Kathy and her husband Glen moved back to Beaufort in 1991 and, in 1992, founded EX LIBRIS book club which remains to date with 25 members. Kathy is active in St. Peter's Catholic Church, is the former chair of the Beaufort Academy Board of Trustees, and former Vice-Chair of the Beaufort Memorial Hospital Foundation. She and her family enjoy boating, swimming, reading, entertaining, spending time together and . . . FASHION!!
Kathy will be presenting Somerset Maugham's book, The Painted Veil, which was chosen for the author's connection with the Lowcountry and the "wonderful surprise" which this book contains in its captivating story and characters.
Sergeant Major James E. Moore, USMC, Ret., "Reverend Moore," is a native of Sandersville,
Georgia. He was drafted into the Marine Corps in June, 2969, serving with the Infantry Training Regiment at Camp Lejeune, NC, From December 1969-1971 when he was ordered to the Marine Corps Recruit Depot, Parris Island, for duty as a Drill Instructor. Sgt. Moore remained there until January 1975 when he was meritoriously promoted to Gunnery Sergeant, serving with Marine Corps Base, Camp Butler, Okinawa until March, 1976 when he was assigned to the Marine Corps Education Development Center, Quantico, VA. He served there as an Instructor at the Staff Noncommissioned Officers' Academy.
Continuing his service in the Marines, Sgt. Moore returned to Okinawa until June, 1980 when he was ordered to the 2nd Marine Aircraft Wing, Beaufort, SC. While again serving in Beaufort he was promoted to the rank of MSgt and remained there until he was re-designated to the rank of 1st Sgt in September 1981. From that time forward, 1st Sgt Moore served at the Marine Corps Recruit Depot, returned once again to Okinawa, transferred back to Camp Lejeune, and, in July, 1993, Sgt Maj Moore was assigned as the Sgt Maj, MCRD, Eastern Recruiting Region, Parris Island where he retired from the Marine Corps in May, 1996 after 27 years of service.
Sgt Maj Moore presently serves as the Vice President for the Parris Island Armed Service Bank and is the Pastor of the Mount Carmel Baptist Church, Dale, SC. He also serves as the National Chaplain for the Montfort Point Marine Association. His personal decorations include the Legion of Merit, the Meritorious Service Medal, the Navy and Marine Corps Commendation Medal with Gold Star and the Navy and Marine Corps Achievement Medal. Sgt Maj Moore is married to Sgt Maj Gwendolyn M. Moore (Ret). They have one daughter.
Sgt Maj Moore will be presenting Isabel Wilkerson's monumental work, The Warmth of Other Suns: The Epic Story of America's Great Migration.
Blakely Williams is President & CEO of the Beaufort Regional Chamber of Commerce. Born in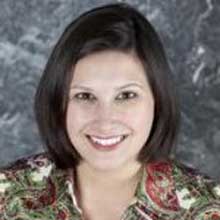 Clinton, South Carolina, Blakely has lived in Beaufort County the past 7 years.
After graduating from Presbyterian College, Blakely began her professional career as a Human Resource Specialist for Waffle House Corporate Offices in Charleston, SC. There, she managed and coordinated human resources activities, including recruitment, staffing, training, benefits and employee services for approximately 350 associates.
In June of 2007, Blakeley joined the team at Beaufort Regional Chamber of Commerce as Director of Member services, responsible for promoting, recruiting, and retaining Chamber business members and tourism marketing sales. In June of 2011, Blakely was named President & CEO of the Beaufort Regional Chamber of Commerce. Blakely is a member of the Rotary Club of the Lowcountry, Lowcountry Young Professionals, Main Street Beaufort USA, Historic Beaufort Foundation, the Open Land Trust, and the YMCA Board of Directors. She is married to Blair Williams and they are the proud parents of Quinn Williams, who will be 3 in February, 2013.
Blakely is presenting Suzanne Collins' book, The Hunger Games.
Nan Sutton has lived in Beaufort County for 30 years. She is the daughter of noted photographer
Ned Brown and wife of city councilman, Mike Sutton.
Nan earned her Business Degree from the College of Charleston and, for 12 years worked as Director of Service of United Nations Catering in New York City. In that position she managed all the private parties at the UN as the exclusive caterer to the UN! On one day she was in the room with Fidel Castro, Yasir Arafat, Margaret Thatcher, Boris Yeltsin, Bill Clinton, Vaclav Havel and others!
Nan has also had the privilege of studying acting for five years with Uta Hagen in New York City during the 80's. During that time she was in the cult film "Swamp Thing," and had another small part in a film called "My Boyfriend's Back."
After coming back to Beaufort in 2000, to care for her mother at the end of her life, Nan became the proprietress of Lulu Burgess in downtown Beaufort, not long after her mother passed away. When asked why she decided to open Lulu Burgess, she said, "I wanted to have a fun, affordable place to shop—a place to find cool gifts for not a lot of money." Nan currently serves on the Board of Directors for CAPA; is a past- board member of Main Street Beaufort, and the Chamber of Commerce.
Nan will be presenting Paula McLain's The Paris Wife, the fictional account of Ernest Hemingway's first wife, Hadley.
Joan Gilchrist has lived in Beaufort County for the past five years, currently owning a company that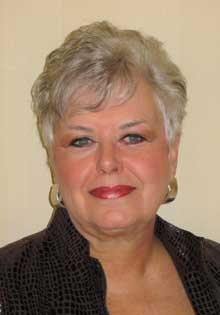 consults with Israeli high tech companies and their work with major corporations such as AT&T and Verizon. She graduated with her BS degree in Mathematics from Georgia State University and has pursued graduate level work there in the AT&T Special Studies Program. Joan also has her MS in Management from Brenau University.
With 45 years in the high tech communications business, beginning as an engineer with a division of AT &T and ending with a full-time sales career as VP of Sales for the America's with a communications company headquartered in Israel. Joan now owns her own company. She also has 25 years in the real Estate Investment business with her company involved in all aspects of commercial and residential property in the SE United States.
Joan is an artist, Board member of Huntcliff and the Dataw Island Country Club. She participates in the Leaders Council of At&T and Alcatel-Lucent Technologies, being a High Tech Award Member of the American Israeli Chamber of Commerce.
Joan will present Walter Isaacson's book Steve Jobs: A Biography.
Dr.Thomas J. Downs, born in London, Ontario, Canada, has resided in Beaufort County for 5 years.
He completed both his BA in Business Administration and his MD degrees from the University of Western Ontario. Prior to his move to the US, he worked for a Swiss investment company and as an Emergency Room physician in Ontario.
Dr. Downs practiced as a Partner with Claremont Family Physicians in Claremont, New Hampshire and, in 2009, began work with the Good Neighbor Medical Clinic in Beaufort along with providing Family Practice Locum Tenens services with family practices in Beaufort County.
Tom's interests include being a pilot, along with his wife, Bonnie, golf, cycling, skiing, scuba diving and travel.
Dr. Downs will be presenting Samuel Shem's humorous and insightful story of physician's training, The House of God: The Classic Novel of Life and Death in an American Hospital.