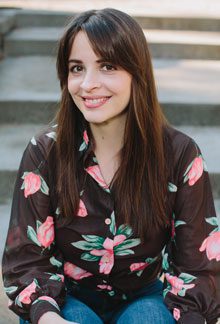 Last fall's inaugural Lowcountry Book Club Convention was an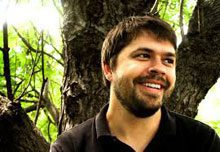 informative, empowering day of fellowship among over 100 readers and writers. The Pat Conroy Literary Center will host a second annual Convention on Saturday, October 6, from 10:00 am to 4:30 pm at the Technical College of the Lowcountry's MacLean Hall (104 Reynolds St, Bldg 12) in Beaufort.
The event is free and open to the public, sponsored in part by grants from South Carolina Humanities and a gift from the Pulpwood Queens Book Club, and presented in partnership with TCL.
Open to any local book club members—or any reader interested in joining a book club—the Lowcountry Book Club Convention is a day of lively discussions presented as an opportunity to deepen our appreciation for active engagement with the written word and with the stories that shape our lives. Interested attendees are encouraged to register in advance at https://lowcountrybookclubconvention2018.bpt.me.
Keynoting this year's Convention will be Annie Spence (above, left), acclaimed author of Dear Fahrenheit 451: Love and Heartbreak in the Stacks, in conversation with fellow librarian James E. McTeer II (above, right), author of the lowcountry novel Minnow. Spence's heartwarming and hilarious Dear Fahrenheit 451 is written as a librarian's love letters and break-up notes to the books in her life. In starred reviews, Library Journal praised the book as "Perfect for any bibliophile and terrifically funny" and, in the spirit of the book, Booklist wrote, "Dear Dear Fahrenheit 451, thanks for the lovely reminder of the ways we find ourselves in books."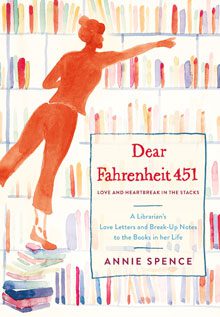 The Convention will also feature a "Read Like a Writer" workshop led by author and educator Kasie Whitener, a book club idea exchange moderated by Lowcountry Weekly publisher and columnist Margaret Evans, and a panel discussion among novelists Natasha Boyd, Cassandra King Conroy, CJ Lyons, Ellen Malphrus, James E. McTeer II, and Signe Pike about what it means from the authors' perspectives to have their work discussed by book club readers.
Book signings will follow the keynote conversation and the novelists panel, with books available for sale at the Convention through the Beaufort Bookstore. Lunch will be available for purchase onsite at the Time to Eat food truck.
LOWCOUNTRY BOOK CLUB CONVENTION SCHEDULE OF EVENTS, 10/6/18

10:00 –11:00 a.m. Read Like a Writer, presented by Kasie Whitener, sponsored by South Carolina Humanities | Reading like a writer means seeking to understanding the writer's intentions and learning to appreciate the choices writers can make in characters, scenes, and plot. This workshop is for book club members looking for fresh activities to enliven their discussions and for ambitious readers wanting to take a new journey in reading. 
11:30 a.m.–12:30 p.m. Keynote Conversation with Annie Spence (Dear Fahrenheit 451) and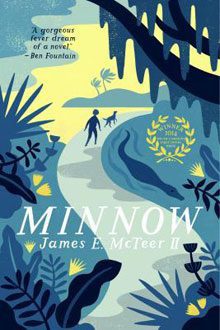 James E. McTeer II (Minnow), sponsored by South Carolina Humanities | Librarians and writers Spence and McTeer will discuss Spence's debut book, a comic collection of love letters and break-up notes to the iconic and eclectic books in her reading life, as a means of better understanding our connections to literature and to our communities of fellow readers.
12:30–1:50 p.m. Time to Eat | Lunch will be available for purchase on site through the Time to Eat food truck. This is also your chance to meet and mingle with fellow participants, and to get books signed by Annie Spence and James E. McTeer II. 
2:00–2:50 p.m. Book Club Idea Exchange, moderated by Margaret Evans | It's audience participation time! Bring your recommendations for books, approaches to book selection, and discussion formats.
3:00–4:00 p.m. Fiction Writers Panel Discussion, moderated by Ellen Malphrus (Untying the Moon) | Featuring Cassandra King Conroy (Moonrise, The Sunday Wife), Natasha Boyd (The Indigo Girl, Eversea), CJ Lyons (the Lucy Guardino series, Renegade Justice series, Hart & Drake series, Fatal Insomnia series, and more), Signe Pike (The Lost Queen), and James E. McTeer II (Minnow). | Let's talk to our panel of fiction writers―representing a variety of genres and ranging from debut novelists to award winners and New York Times best-sellers―about their writing and reading lives and what it means to them to have their literary work embraced by book clubs. 

4:00–4:30 p.m. Book Signing with our Panelists | Books will be available for sale in the lobby through the Beaufort Bookstore.
The Lowcountry Book Club Convention is sponsored in part by South Carolina Humanities, a nonprofit organization inspiring, engaging and enriching South Carolinians with programs on literature, history, culture and heritage. Support is also provided by a gift from the Pulpwood Queens Book Club, the largest book club in the United States.
The Convention is hosted by the nonprofit Pat Conroy Literary Center, South Carolina's first affiliate of the American Writers Museum and second American Library Association Literary Landmark. To learn more about the Conroy Center's year-round educational programs for readers and writers, including the annual Pat Conroy Literary Festival, please visit www.patconroyliterarycenter.org.