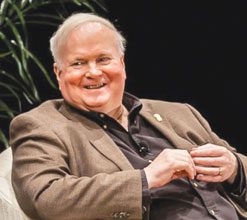 "Love's action. It isn't talk and it never has been." – Beach Music

The friends of Pat Conroy – including his wife Cassandra King – are currently raising funds and seeking volunteers to help create a living memorial to the beloved writer here in his adopted hometown of Beaufort.
           

Pat started his working life in Beaufort as a teacher, then went on to become one of America's best loved writers, revered for his extraordinary storytelling abilities, his truth-telling courage, and his great heart. The Pat Conroy Literary Center will provide space for book clubs and writing groups, offer master classes in poetry, memoir and fiction, and give support and encouragement to both emerging and advanced writers of all ages.
The Center will cultivate a passionate and inclusive reading and writing community in honor of our local legend, who dedicated his life to spreading his love for literature and writing to future generations.
Julia Randel Volunteers & Eugene Norris Mentorship Program
            The board of the PCLC is seeking two groups of volunteers, each named after one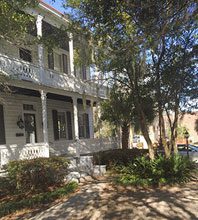 of Pat's dearest friends.
            Pat came to know Julia Randel following the death of her son Randy, a fifteen-year-old teammate and friend of Pat's at Beaufort High. In the wake of Randy's death, Pat grew close to Mrs. Randel who eventually became a second mother to him.
            The PCLC board needs men and women willing to help with the daily upkeep of the center, to greet visitors and book groups, and to help organize events and outreach projects.     
            Eugene Norris, Pat's beloved high school English teacher, saw something in Pat before he was able to see something in himself. Gene nurtured Pat's ambition by recommending and discussing poetry and novels with Pat. He took him to writer Thomas Wolfe's home in Asheville, NC, where Gene presented him with an apple from one of Wolfe's trees, a physical marker of the artistic inheritance Pat might not otherwise have dared to envision.
            The board is seeking well-read men and women with some experience in teaching or writing to provide middle and high school students with the kind of mentorship and sympathetic counsel that Gene Norris embodied.
            To read more about these volunteer opportunities, and to offer your services, visit www.patconroyliterarycenter.com
Be a Founder
The board of the PCLC is currently raising funds to help make this living memorial a growing, thriving reality rooted in downtown Beaufort. They need your help! A donation of $100 or more made before December 31 2016, will make you a Founder of the Pat Conroy Literary Center, with your name inscribed in a leather journal for the center's archive. Your name will also appear in their annual report and, if you wish, on their web site. To make a donation, visit that website at www.patconroyliterarycenter.org or send a check to: Pat Conroy Literary Center, 308 Charles Street, Beaufort, SC 29902. Be sure to specify the name you'd like written in the founder's ledger, especially if you're donating in honor of a friend.            
       Pat Conroy's generosity was legendary. Now his adopted hometown has an opportunity to step up and give back. Read more about the Pat Conroy Literary Center at www.patconroyliterarycenter.org