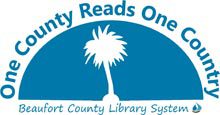 Through the receipt of a federal Library Services and Technology Act (LSTA) grant, the Beaufort County Library is hosting an ambitious series of events to celebrate One County Reads One Country which takes place primarily during the months of September and October 2012.  The country is Afghanistan and the titles selected are:
• The Dressmaker of Khair Khana, by Gayle Tzemach Lemmon, a riveting true life story of Kamila Sidiqi and other women of Afghanistan in the wake of the Taliban's rise to power.
• In the Sea There Are Crocodiles, by Fabio Geda, about a boy's journey from the tyranny of the Taliban to the safety of Italy.
• Afghan Dreams: Young Voices of Afghanistan, edited by Tony O'Brien and Mike Sullivan in which 2 dozen Afghani children tell their stories.åå
The intent of this project is to engage the community in a thoughtful dialogue about Afghanistan, an important and critical part of the world, by exploring Afghani history and culture through a variety of programming.  It is hoped that through these activities, for all ages, that the Beaufort County Library contributes to a greater awareness and understanding of another people and culture.
Some noteworthy programs include a National Issues Forum Deliberative Discussion, an "Ethics in Journalism" panel discussion featuring local news editors, book discussions, an art exhibit, lectures, mosaic tile-making, a kite festival, a film series, a children's essay contest, a History of Tea in Human Culture display and much, much more.
For more information about the One County Reads One Country project, visit beaufortcountylibrary.org/OCROC or contact Jan O'Rourke at (843)255-6464.