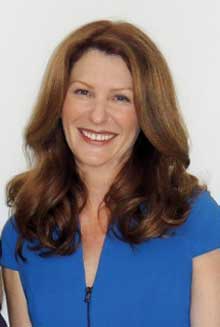 Lydia Inglett Ltd. Publishers announces three USA Best Book Awards for 2013. Flight of the Mind by Marcus C. Thomas, was winner of the Art Division. The Jazz Corner Story by Martin McFie, won for the Performing Arts Division and Tropical Plant Resource by Tom Hicks, won best book for Exterior Design Landscaping division.
Lydia Inglett Ltd. published Celebrate Everything by Debbi Covington and won the Ben Franklin award for best cookbook earlier this year.
Lydia published regional books Response to Nature, Hilton Head Island, Sand, Sea and Sun, Beautiful Beaufort, Pearl of the South, Finely Feathered, Bluffton, Changing Tides, Shrimp Collards & Grits and Goin' Down the River and more, showing that the company is growing rapidly. Native Plants of the Mid Atlantic will be published this February and will debut at the U.S. Botanic Gardens in Washington, D.C. Art from the book will be on display as well. The company will publish a new cookbook written by Kim Nelson, a survivor and winner of the Shark Tank program on ABC television. Ms. Nelson's book is titled Share a Slice of Love and will showcase recipes from her own business Daisy Cakes. Share a Slice of Love will make its first appearance at the South Beach Wine and Food Festival in Florida, February, 2014.
Lydia Inglett Ltd. has opened an office at The Cube in London, England to work with European clients.
South, Essays and Images, is a new book that will show what it means to be in the south in mind and spirit. This book will celebrate the heritage of the south and southern culture.
Lydia Inglett, CEO of the publishing company, is a woman with enormous experience in art, advertising and publishing. Her design and print studios create the highest quality in elegant, thoughtful books. Lydia has designed and published over 150 books for her clients. She has launched numerous magazines for both artists and businessmen. Lydia was art director and creative services director for Morris Communications Corporation before starting her publishing company.
Lydia grew up and lived in Washington, D.C. before choosing to live on Hilton Head Island. She is also an artist who enjoys painting en plein air whenever she can. Her love of art, combined with her love of paper and engraving come together in her published books.
We at Lowcountry Weekly congratulate our longtime friend and creative colleague. Great work, Lydia