Trouble the Water,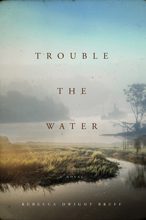 the debut novel from Rebecca Dwight Bruff, is inspired by the larger-than-life true story of Robert Smalls, the first African American hero of the Civil War. On May 13, 1862, the enslaved Smalls commandeered the Confederate vessel The Planter in Charleston harbor, which he sailed to the Union blockade, securing freedom for his own family and the enslaved crew with him. Smalls served with distinction as Union captain of the Planterduring the duration of the war and was later a U.S. Congressman representing his native lowcountry. 
Join us on Monday, May 13, the 157thanniversary of Smalls' escape, at 5:30 p.m. for Trouble the Water'slaunch event to be held at Tabernacle Baptist Church (901 Craven St.), featuring a welcome by Rev. Kenneth Hodges, introduction by Victoria Smalls, remarks by the author, and a musical performance by Marlena Smalls. A book signing and reception will follow at the Pat Conroy Literary Center (905 Port Republic St.), across the street from the church. Presented in partnership between the Pat Conroy Literary Center and Tabernacle Baptist Church, these events are free and open to the public. Please register in advance at https://troublethewaterlaunch.brownpapertickets.com
Bruff fell in love with the story of Smalls on her first visit to South Carolina. Captivated and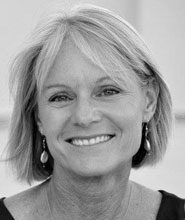 inspired, Bruff left her job and moved across the country to research and write Trouble the Water. The novel navigates the rich tributaries of courage, betrayal, and redemption. "Rather than a biography," notes Bruff, "I wanted to imagine the world in which Robert Smalls lived . . . I've attempted to honor the perspectives of a few women and men, black and white, enslaved and free, while recognizing the historical and cultural distances to be bridged. . . The man changed countless lives. Including mine."
New York Timesand USA TODAY bestselling author Julie Cantrell (Perennials) writes, "Debut author Rebecca Bruff has made her mark with this exceptional examination of family, freedom, and what it really means to fight for the light." According to Dr. Lawrence S. Rowland, co-author of The History of Beaufort County, South Carolina, and distinguished professor emeritus at USCB, "Trouble the Water may become a Carolina classic."
ABOUT THE AUTHOR
Rebecca Dwight Bruff earned her bachelor's degree in education (Texas A&M) and master and doctorate degrees in theology (Southern Methodist University). In 2017, she was a scholarship recipient for the prestigious Key West Literary Seminar. She volunteers at the Pat Conroy Literary Center in Beaufort. She's published non-fiction, plays a little tennis, travels when she can, and loves life in the lowcountry with her husband and an exuberant golden retriever. Learn more at https://rebeccabruff.com.