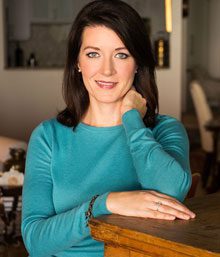 USCB Lunch with Author Series continues with Ann Kidd Taylor for a special Brunch during the Pat Conroy Literary Festival on October 22.
Taylor is the coauthor the New York Times best-seller Traveling with Pomegranates, a memoir written with her mother Sue Monk Kidd.
Her latest work, The Shark Club, is her first novel, and has been named a Southern Living Magazine "Summer Read" and one of Coastal Living's, "50 Best Books for the Beach this Summer."
The novel begins one summer day on the beach in Florida, when two extraordinary things happen to Maeve Donnelly. First, she is kissed by Daniel, the boy of her dreams. Then, she is bitten by a blacktip shark.
Eighteen years later, Maeve has thrown herself into her work as a world-traveling marine biologist discovering more about the minds of misunderstood sharks. But when Maeve returns home to the legendarily charming and eccentric Hotel of the Muses where she was raised by her grandmother, she finds more than just the blood orange sunsets and key lime pies she'€™s missed waiting for her.
While Maeve has always been fearless in the water, on land she is indecisive. A chance meeting on the beach with a plucky, irresistible little girl who is just as fascinated by the ocean as Maeve was growing up leaves her at a crossroads: Should she re-kindle her romance with Daniel, the first love she left behind when she dove into her work? Or indulge in a new romance with her colleague, Nicholas, who turns up in her hometown to investigate an illegal shark-finning operation? 

Set against the intoxicating backdrop of palm trees, calypso bands, and perfect ocean views, The Shark Club is a story of the mysterious passions of one woman'€™s life: her first love and new love; the sea and sharks that inhabit it.
Join us for Ann Kidd Taylor in conversation with Cassandra King at 11 am at the Dataw Clubhouse on Sunday, October 22. Reservations need to made in advance. Ticket are $42.
For additional information go to www.uscbcenterforthearts.com
The Lunch with Author Series will continue with Bren McLain author of One Good Mama Bone on November 16 at Hampton Hall in Bluffton.