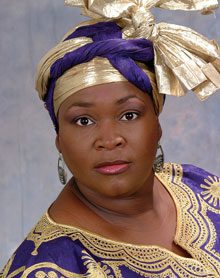 The popular Books Sandwiched In (BSI) series, sponsored by the Friends of the Beaufort Library (FOL), will return in January 2016 with local authors, well-known community leaders and Gullah experts lined up as presenters for this free event.    
            With a wide-range of book selection and subject matter, the series has attracted large audiences for the past 30 years.  Held at the University of South Carolina Beaufort's Center for the Performing Arts, the series schedule also leaves time after each presentation for audience questions and answers.
            "The Books Sandwiched In series is sponsored by the Friends of the Beaufort Library as a community awareness event meant to introduce notable Beaufort characters and their interests in books and reading to a broad audience," said FOL President Marilyn Harcharik.
            "As a volunteer charitable organization whose mission is to raise money for the library branches north of the Broad, we're glad to be able to present this program without cost to the public, especially since the Library system has to operate on limited funds."
            Although the program starts at noon, doors open at 11:30 so that attendees can meet the presenter, chat with other book lovers and enjoy complimentary coffee and cookies. Of course, donations are greatly appreciated. It is also a great time to become a "Friend" of the Beaufort County Library or renew yearly memberships.
            Sponsors for this year's event will be Beaufort Memorial Hospital, Palmetto State Bank, Verity Investment Partners, Levin Gilley & Fisher LLC, Modern Jewelers, Anchorage 1770, McDonalds (Ladies Island, Port Royal & Walmart locations), Merry Maids, Hand & Tanner Financial Group, Pender Brothers, and Beaufort Bookstore/McIntosh Book Store.
            All BSI events take place at the USCB Center for Performing Arts, 801 Carteret Street, Beaufort.
Books Sandwiched In 2016 Calendar
Monday, Jan. 11
Anita Prather (above) presents Incidents in the Life of a Slave Girl Written by Herself by Harriett Ann Jacobs 

Monday, Jan. 25
Mike McFee presents The Other Side of Paradise by Julia Cook

Monday, Feb. 1
Katherine Lang presents Someone Knows My Name by Lawrence Hill

Monday, Feb. 8
Ned Tupper presents Natchez Burning by Greg Iles

Monday, Feb. 15
Victoria Smalls presents The Penn Center: A History Preserved by Orville Vernon Burton

Monday, Feb. 22
Barbara Hathaway presents The Wright Brothers by David McCullough

Monday, Feb. 29
Ellen Malphrus presents her own book, Untying the Moon

Monday, March 7
Barbara Olney presents All the Light We Cannot See by Anthony Doerr

About The Friends of the Beaufort Library: The Friends of the Beaufort Library (FOL) is a non-profit 501(c)3 organization founded in 1979.  It is a volunteer organization providing financial support to northern Beaufort County libraries (Beaufort, Lobeco and St. Helena branches) with services to the community through additional funding of programs and projects that enhance learning, leisure and life. Major events include the annual book sale in the Henry C. Chambers Waterfront Park as well as the FREE Books Sandwiched In series. The Friends also maintain a used book shop within the Scott Street Library. See our website for more details – FriendsOfTheBeaufortLibrary.com – or check with Friends of the Library – Beaufort, St. Helena, Lobeco, SC on Facebook!