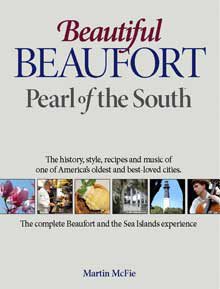 A gorgeous new coffee table book captures the sights, sounds and stories of Beaufort.
Publisher Lydia Inglett and international travel author Martin McFie – partners in life and in work – have just released Beautiful Beaufort: Pearl of the South, a real gem of a coffee table book.
Marked by sumptuous photography and pleasing prose, the book presents a vivid overview of our distinctive city, touching on history, culture, cuisine and natural attractions.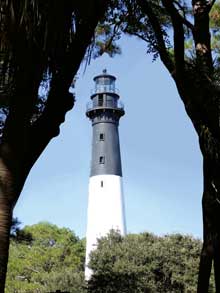 With native settlements dating back 5,000 years, and excursions by Spanish conquistadors and pirate crews on record, history buffs will find much to enjoy here. But Beaufort's history may be most closely associated with the Civil War; even today, military installations, including Parris Island, have a major local impact, and are thus featured prominently in the book. Beyond the battlefield, those longing for a more genteel, aristocratic era will pour over the photos of Beaufort's majestic Antebellum plantations and clapboard construction, evoking images of mint juleps and elegant cotillions.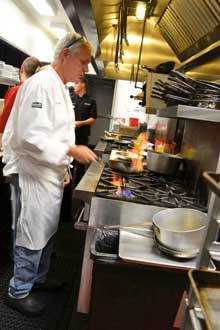 Mayor Billy Keyserling says of the book, "Our Beaufort residents and visitors celebrate a history that lives through the renowned structures and a vibrant downtown with a special hometown character. Beaufort has an acclaimed diversity of cultural assets, including the written, painted, spoken and performed arts that honor our past and our connections to the rest of the world. Moving into our fourth century, there is always excitement brewing in this small, diverse and beautifully little city. This book encapsulates the best of Beaufort, for everyone."
Beautiful Beaufort features breathtaking photos of the region's wildlife and botanical beauty, including lush forests of magnolias, live oaks and palmetto trees. But as this is also a coastal community, brackish marshes flow and the Atlantic's waves lap against the gorgeous beaches. To satisfy Southern "appetites," the authors have included mouth-watering "New Southern Cuisine" recipes from the popular downtown restaurant Breakwater. These recipes, emphasizing fresh, local ingredients, include southern staples Fried Green Tomatoes, Pimento Cheese and Pecan Pie.
Beaufort's artistic community, including museums, theaters and films take center stage in this book.
But the city's musical achievements, particularly, the Beaufort Symphony Orchestra, one of the nation's leading ensembles, plays a prominent role. The performers created the Beaufort Youth Orchestra, dedicated to musical education and camps and actual performances. A combination CD/DVD, featuring a playlist of lively, upbeat classical pieces, and a citywide carriage tour, is included. Plus, all proceeds benefit the Beaufort Youth Orchestra.
Beautiful Beaufort serves as a true travelogue of this city's history and attractions. It's a perfect gift for your out-of-town friends and a must-have for your own library of Lowcountry lit. The book is now available at www.lydiainglett.com and www.starbooks.biz.
Beautiful Beaufort will make its "debut" at the Side by Side Gala, featuring the Beaufort Youth Orchestra and the Beaufort Symphony Orchestra. The Gala will take place at the Beaufort High School Performing Arts Center on Lady's Island on Sunday, May 19th at 3 pm. Tickets are $20 for adults and $5 for youth. For more information, call 843-217-4683.