When Hollywood wants to portray Arabs as real human beings such as George Clooney and Director Stephen Gaghan wanted for Syriana (2005),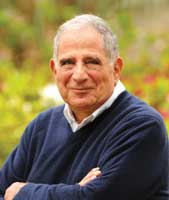 they call on Hilton Head resident Jack G. Shaheen, world's foremost authority on media images of Arabs. Shaheen is the author of four books on the subject, appeared on Nightline, Good Morning America, 48 Hours, the Today Show, lectured throughout the world in major capitols and at such establishments as Oxford, Harvard, West Point, the United Nations, Los Angeles Commission on Human Rights, the Justice Department's Civil Rights Division and the Carnegie Endowment for International Peace.
His latest book, GUILTY: Hollywood's Verdict on Arabs After 9/11 will be his subject when he speaks at the USCB Lunch With Author series on Wednesday, October 8, 2008 at the Sea Pines Country Club located just off the Greenwood Gate entrance of Sea Pines. The Los Angeles Times hailed the book as "a must read for everyone who agrees that knowledge is society's greatest tool in battling all kinds of stereotypes."
Newsweek's Lorraine Ali, said the book "is a fascinating social study on the relationship between racism and cinema, and ultimately, how popular entertainment has the power to propagate damaging images of misunderstood cultures or destroy them. Shaheen deftly demonstrates that Hollywood's greatest enemy is not the Muslim or Arab, but the ignorant stereotype."
In GUILTY, Shaheen analyzes and categorizes over 1000 movies and offers a critique of Hollywood's image makers as well as Arab Americans themselves, and the failure so far of Arab Americans to create a constituency to pressure Hollywood in rejecting this last bastion of unrepentant racism.
The luncheon is sponsored by the University of South Carolina Beaufort Continuing Education. Reservations are necessary and can be made by calling 521-4147 or emailing kingsley@uscb.edu. The all-inclusive price is $42.
The balance of the series will feature authors Charles Martin (November 5), Marjory Wentworth, Karen Peluso, Carol Ann Davis, Dan Albergotti (December 3), Geraldine Brooks (January 14, 2009), Katherine Neville (February 18), Nicole Seitz (March 4), John Thompson (April 23).