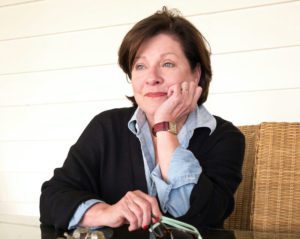 As part of the 6th annual Pat Conroy Literary Festival, the nonprofit Pat Conroy Literary Center will host a panel discussion remembering bestselling and beloved novelist Dorothea Benton Frank (1951-2019) and her special friendship with Pat Conroy, featuring contributing writers to the book Reunion Beach: Stories Inspired by Dorothea Benton Frank:Cassandra King, Patti Callahan, Marjory Wentworth, and Gervais Hagerty–plus special guests, Dorothea's daughter Victoria Peluso and her longtime editor and friend Carrie Feron.
Free and open to the public, this in-person event will be held at the Beaufort County Black Chamber of Commerce (711 Bladen St, Beaufort) on Friday, November 5, at 3:00 p.m., Copies of Reunion Beach and books by the presenters will be available for sale and signing through Beaufort Bookstore. This author conversation will also be live-streamed on the Pat Conroy Literary Festival's Facebook page.
About Reunion Beach
Inspired by the title Dorothea Benton Frank planned for her next book—Reunion Beach—the author's close friends and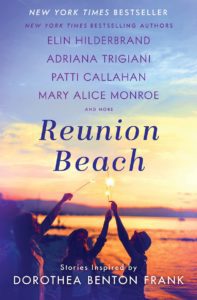 colleagues channeled their creativity, admiration, and grief into stories and poems that celebrate this remarkable woman and her abiding love for the Lowcountry of her native South Carolina—a land of beauty, history, charm, and Gullah magic she so brilliantly brought to life in her acclaimed novels.
About the presenting authors
Patti Callahan is the New York Times, USA TODAY, and Globe and Mail bestselling novelist of fifteen novels, including Becoming Mrs. Lewis, Surviving Savannah, and Once Upon a Wardrobe. A recipient of the Harper Lee Distinguished Writer of the Year, the Christy Book of the Year, and the Alabama Library Association Book of the Year, Patti is the cofounder and cohost of the popular web series and podcast Friends & Fiction.
Author of the debut novel In Polite Company, Gervais Hagerty grew up in Charleston, South Carolina. In 2013, she earned her M.B.A. from The Citadel, and soon after became a professor, where she taught Leadership Communications. As the director of Patricia McArver Public Speaking Lab, she coached students, faculty, and staff to become effective speakers. She is a board member of The Charleston Council for International Visitors and serves on Charleston's Bicycle and Pedestrian Advisory Committee.
Cassandra King Conroy is the best-selling author of Tell Me a Story: My Life with Pat Conroy (winner of SIBA's 2020 Book Prize for Nonfiction), the novels Moonrise, The Sunday Wife, The Same Sweet Girls, and others. She resides in Beaufort, where she is the honorary chair of the Pat Conroy Literary Center.
Marjory Wentworth is the New York Times bestselling author of Out of Wonder, Poems Celebrating Poets (with Kwame Alexander and Chris Colderley). She served as the poet laureate of South Carolina from 2003-2020. Her books of poetry include Noticing Eden, Despite Gravity, The Endless Repetition of an Ordinary Miracle and New and Selected Poems. Her poems have been nominated for The Pushcart Prize seven times.
See the full schedule of events for the Pat Conroy Literary Festival, November 4-7, at www.patconroyliteraryfestival.org.