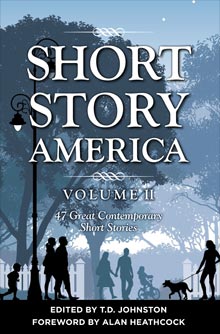 The inaugural Short Story America Festival and Conference starts Friday, September 21st in Beaufort. Authors from all over the country – and right here at home – will converge on our fair city for a host of workshops, readings and other exciting literary pursuits. The event will also be the "coming out party" for the Short Story America Anthology, Volume Two, which will be available for purchase.
Authors in both volumes of the acclaimed short story series will be be on hand to sign books, beginning with the Opening Reception on Friday evening. All-events passes are available for just $35 for the entire festival (including both receptions and all readings and workshops), by registering at www.eventbrite.com or by going to www.shortstoryamerica.com and clicking on FESTIVAL. You may also get passes directly from Tim Johnston at Short Story America, by calling him at 843-597-3220 or 843-524-7800.
SSA Festival & Conference Schedule
Friday, September 21st
Opening Seminar by Eric Witchey            3:00 – 5:00, Short Story America
Opening Reception                                6:00 – 9:00, Old Bay Marketplace Loft
Saturday, September 22nd
Readings, Seminars and Book Signings              10:00 – 5:00, USCB Center for the Arts
Evening Session and Reception with Authors      5:30 – 9:00, USCB Center for the Arts
Sunday, September 23rd
Part Three of Eric Witchey Seminar 1:00 – 2:00, Short Story America
Children's Story Hour                    2:00 – 3:00, Short Story America
SEMINARS AT THE SHORT STORY AMERICA FESTIVAL AND CONFERENCE
Eric Witchey: Writing Stories (Three-Part Seminar)
Part 1: "ED ACE and the ABCs of Character-driven Fiction" (Friday, 3 pm, at Short Story America)
In this hands-on seminar, teach and author Eric Witchey will lead discussion and exercises that help writers capture the tools he first presented in Writer's Digest Magazine and The Writer Magazine. Writers will learn to recognize and use ED ACE and the ABCs. ED ACE = Emotion drives Decision. Decision drives Action. Action drives Conflict. Conflict creates a new Emotion. ABC(s) = Agenda, Back story, Conflict, and (setting). Don't miss this chance to practice with concrete, executable techniques that can empower your fiction whether you are a beginner or a published professional.
Part 2: "The Mystery of Voice"
(Saturday, 11 am, at USCB Center for the Arts)
This fun, interactive seminar will unravel the mysteries of "voice." We've all heard the phrase, "We're looking for a fresh voice, and we'll know it when we see it." So, what is it and how can you create it? Eric Witchey will break the concept of voice down into easy to understand, manageable techniques that will allow you to develop and exploit "voice" in your fiction. This seminar is appropriate for all levels of development.
Part 3: "Write a Short Story Now"
(Sunday, 1 pm, at Short Story America)
This fun, fast-paced, audience-interactive seminar will demonstrate brainstorming, outlining, and writing techniques that will result in a collaborative short story written on the spot by the presenter and the audience. Attendees will walk away with handouts and techniques they can immediately apply to the development of new short stories, new novels, and existing work revision.
James Goertel: Beyond Description: Compelling Character Development through Dialogue
(Saturday, 10 am, USCB Center for the Arts)

Compelling characters spring forth from dialogue not description. The best short story writers understand that differentiating characters through dialogue is paramount to developing a relationship with the reader, especially over the tight timelines of the 5K to 15K word story. Dialogue may not drive the story, but it is the difference between characters who live on the page and the ones who come alive. This workshop focuses on strategies and techniques for developing dialogue to create characters that have impact on the page and reflect the tics, quirks, and colloquial nature of authentic speech.
James Goertel: "Social Networking and Self-Publishing: The Bridge Between Story and Audience" (Saturday, 11 am, USCB Center for the Arts)

The bridge between story and audience is what the writer must be constantly building while waiting on publishing gatekeepers. This bridge, if constructed effectively, can provide the opportunity to be read and to develop an audience in the meantime. With the explosion in affordable and professional self-publishing at every writers' fingertips, the audience has immediate access to the writer's work. Additionally, Facebook, Twitter, WordPress, Google Blogger, and Google Sites provide a conduit to an audience waiting to be attracted. This presentation will provide the insight into and practical application of these 21st century tools for today's writers seeking to build an audience.
Marjorie Brody: "Out of the Workforce, On to the Page"
(Saturday, 1 pm, USCB Center for the Arts)
Have you recently retired, or long to do something else with your time? Do you dream of a career as a fiction writer? How can you make that dream come true? The good news: You already possess many skills that will ease the transition from a secure full-time job to the uncertain pursuit of story-telling. This interactive session will by-pass craft and focus on you and your writing vision. Whether you want to dabble in the field as a hobbyist or establish yourself as a professional, this workshop is designed to prepare you for that journey.
Katherine Tandy Brown: Plant a Seed, Start a Story
(Saturday, 2 pm, USCB Center for the Arts)
When writers congregate, creativity simply crackles, and in this workshop, you can tap into the festival's energy by penning the beginning of a short story or even a novel. Join Beaufort freelance writer Katherine Tandy Brown and fellow writers of all genres and levels of experience for a rousing round or two of writing practice based on Natalie Goldberg's classic Writing Down the Bones. Through timed exercises from inspired prompts, you'll end the hour with chunks of fiction in hand to jump-start longer pieces on your own. Who only knows where an inspired beginning may take you?
Gary Lawrence: Utterly Real: The Only Thing That Counts
(Saturday, 3 pm, USCB Center for the Arts)
"Utterly Real: The Only Thing That Counts," is an analysis of how Ernest Hemingway managed time to great effect in "The Short Happy Life of Francis Macomber."
Dr. Carl Eby: Hemingway's Craft of the Short Story: "Indian Camp," "A Canary for One," and "The Sea Change"
(Saturday, 4 pm, USCB Center for the Arts)
Carl Eby, international Hemingway scholar and chairman of the USCB Department of English, discusses three of Ernest Hemingway's greatest short stories.
READINGS AT THE SHORT STORY AMERICA FESTIVAL AND CONFERENCE
(SATURDAY, SEPTEMBER 22, USCB CENTER FOR THE ARTS)
Time        Story                                           Author        
9:30        Documentary: Ray Bradbury            Documentary on Bradbury's Stories
10:00        "Lost Island Story Hour"            Eric Witchey (Portland, Oregon)    
10:30        "Why I'm Here"                Gary Lawrence (San Diego, CA)
11:00        "Box of Light"                            Warren Slesinger (Beaufort)
11:15        "On the Chopshaw Road"            Jon Zech (Anchor Bay, Michigan)
11:30        "Shopping for Birds"                Douglas Campbell (WVU)
12:00        "My Father Moves Through Time…  "    Gregg Cusick (Durham, NC)
12:30        "In the Underside"                Marjorie Brody (San Antonio, TX)
1:00        "Allison Tarleton's Jar"            Ray Morrison (Winston-Salem, NC)
1:30        "The Taking"                    Katherine Tandy Brown (Beaufort)    
2:00        "Silence Like Deep Water"            Simon C. Larter (Westville, NJ)
2:30        Selections from Sweet Tea Chronicles    Ken Burger (Charleston, SC)
3:00        "Drive"                    Aaron Gwyn (Charlotte, NC)
3:30        "False Positive"                Greg Hrbek (Skidmore College, NY)
4:15        "Killing Sparrows"                Gary Buslik (Chicago, IL)
4:45        "Animal Kingdom"                James Goertel
5:15        "The Errand"                    Tim Johnston
5:30        RECEPTION WITH AUTHORS
6:30        EVENING READINGS
"Charles" by Shirley Jackson                Read by Margaret Evans
"The Cask of Amontillado" by Edgar Allan Poe    Read by Bruce Doneff
"The Gift of the Magi" by O. Henry            Read by Leo Gannon
"A Telephone Call" by Dorothy Parker                    Read by Gail Westerfield
"Israel's Pig" by Guy Tirondola            Read by Natalie Daise
"Scapegoat" by Michele Coppola                        Read by Teresa Bruce
Short Film: "Beast"                     Beaufort Int. Film Festival
INTERMISSION
"Impulse" by Conrad Aiken                Read by Jeff Evans
"Once Again and Then" by Warren Slesinger                Read by the author
"God's Autobio" by Rolli                Read by Mark Shaffer
"Disengaged" by Jen Knox                Read by Pat Connor
"What John Dreads" by Johanna Miklos        Read by Tim Johnston
"The Closing" by Tim Johnston            Read by the author
PRESENTATION: The Short Story America Prize for Short Fiction
Some Festival Headliners…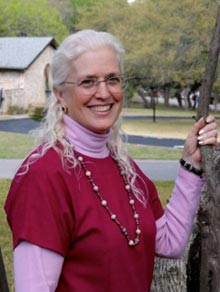 As a licensed marriage and family therapist for over two decades, Marjorie Brody observed the joy, suffering and potential of the human spirit. Now in her second career, she transforms her experience and passion for writing into tales of wonder, drama and adventure. Her award-winning novels and short stories, some of which have been adapted for the stage, are characterized by extraordinary insight, creativity and understanding of the human condition.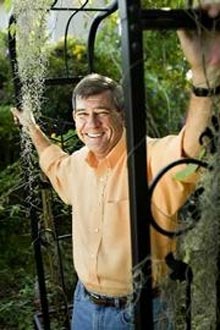 Ken Burger spent almost 40 years writing for two South Carolina newspapers, a career that included covering sports, business and LIFE in the Palmetto State. Ken has won numerous statewide writing awards and was named one of the nation's best sports columnists three times. Ken topped off his career by writing his popular metro column for the Charleston Post & Courier. He retired in 2011. He has written three books; Swallow Savannah (2008), Sister Santee (2010) and his new collection of essays, Baptized in Sweet Tea. Born in Allendale, SC, Burger graduated dead last in his class at the University of Georgia, has been married 5 times and is a cancer survivor.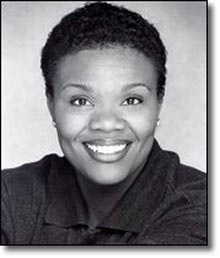 Natalie Daise is a speaker, writer, performing and visual artist, workshop facilitator and Lowcountry resident.  For more than 20 years, Natalie  has developed and facilitated interactive learning experiences for organizations, educators, students, and audiences in schools, universities, conferences, and other venues, both nationally and regionally. She also writes and produces articles and recordings  for entertainment and educational uses. Natalie's speaking and workshop presentations have covered such topics as Innovation in the Classroom, Understanding Diversity Through the Power of Story and the Power of an Idea. Best known as "Ms. Natalie" on Nick Jr.'s award-winning television program, Gullah Gullah Island, she currently serves as Early Childhood Liaison for Environments, Inc. where she continues to entertain, educate, and advocate for children and the people who care for them.
Carl Eby is Professor of English and Chair of the Department of English, Speech, and Theatre at USC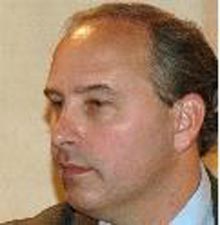 Beaufort. Dr. Eby earned his Ph.D. at the University of California, Davis, and taught at Michigan State University before coming to USCB. He is the author of Hemingway's Fetishism: Psychoanalysis and the Mirror of Manhood (SUNY Press, 1999) and numerous articles on the life and work of Ernest Hemingway. Dr. Eby serves on the Board of Trustees of the Ernest Hemingway Foundation and in 2006 served as Director of the 12th Biennial International Hemingway Conference in Málaga and Ronda, Spain. He is currently editing a book of essays on Hemingway and Spain. He is also working on a book about trauma, psychosexuality, and Hemingway's A Farewell to Arms. Eby has been the recipient of numerous awards for teaching and scholarship. He is a two-time winner of the South Carolina Governor's Distinguished Professor Award (2001 & 2009), and in 2009 he was awarded a Carolina Trustee Professorship.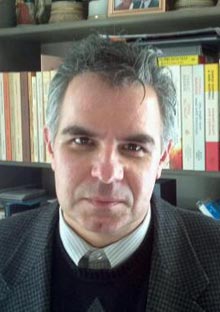 Born in North Dakota, James Goertel spent twenty years  working in television for ABC, NBC, and ESPN, among many others.  He currently teaches writing at Penn State Erie.  Carry Each His Burden (2011) is his fiction debut. Each Year an Anthem (2012) is his poetry debut and With No Need for a Name (2012) is his follow-up collection of poems. He is currently working on his debut novel Let the Power Fall for publication in 2013.
Aaron Gwyn was born in Tulsa and raised on a cattle ranch near Little,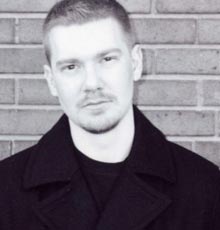 Oklahoma. He is the author of a novel, The World Beneath (W.W. Norton), and a story collection, Dog on the Cross (Algonquin Books), which was a finalist for the 2005 New York Public Library Young Lions Fiction Award. His short stories and essays on craft have appeared in numerous magazines, including Esquire, McSweeney's, Glimmer Train, The Gettysburg Review and Poets & Writers. His fiction has also been published in anthologies, such as New Stories from the South (Algonquin Books) and Best of the West: New Stories from the West Side of the Missouri (University of Texas Press).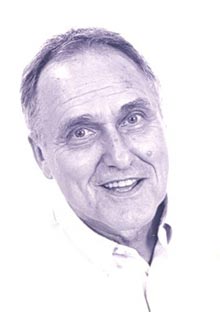 Warren Slesinger graduated from  the Iowa Writers Workshop with an M.F.A., and has taught English and served as editor, marketing  manager or sales manager at the university presses at the University of Chicago, University of Oregon, Penn, and the University of South Carolina. He received an Ingram Merrill grant for writing in 1971 and a South Carolina Poetry Fellowship in 2003. His fiction has been published in the Alaska Quarterly Review. His poetry has been published in The American Poetry Review, The Antioch Review, The Beloit Poetry Journal, The Georgia Review, The Iowa Review, New Letters, The North American Review, Northwest Review, Poetry Daily, The Sewanee Review, and The South Carolina Review. His story "Once Again and Then" was published by Short Story America earlier this year. Over the years, he has been in residence at the Yaddo and MacDowell colonies for writers and the Sitka Center for Study of the Arts and Ecology. At present, he teaches in the English Department at the University of South Carolina-Beaufort.
Eric Witchey has made a living as a freelance writer and communication consultant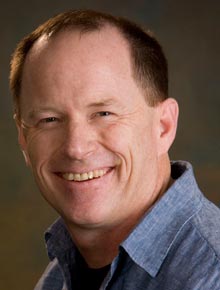 for over 20 years. In addition to many non-fiction titles, he has sold more than 70 short stories and three novels. His stories have appeared in six genres on five continents, and he has received recognition from New Century Writers, Writers of the Future, Writer's Digest, The Eric Hoffer Prose Award program, and other organizations. His How-To articles have appeared in The Writer Magazine, Writer's Digest Magazine, and other print and online magazines. When not teaching or writing, he spends his time fly fishing or restoring antique, model locomotives.