The fourth Short Story America Festival and Conference is this weekend, February 24-26. This celebration of short stories ­– the great original American literary art form ­– will feature authors from far and near, reading and discussing short fiction (including oral storytelling this year), the adaptation of short stories for film, discussing the writing process for those interested in developing their craft as fiction writers, and signing copies of the acclaimed anthologies published by Beaufort's own Short Story America.
Visiting authors include returning stars like Mathieu Cailler of Los Angeles, Gregg Cusick of Durham, William R. Hincy of Los Angeles, and Douglas Campbell of West Virginia University. New presenters and panelists this year feature John Engell of San Francisco (giving a lecture on the subject of the great Hollywood tradition of adapting short stories as feature films, Cora Newcomb and Marlena Smalls of Beaufort (bringing the time-honored tradition of oral storytelling to the festival), Meg Kimmel of Davidson, NC, Kathryn Brackett of Spartanburg, Niles Reddick of the University of Memphis, Atwood Boyd of Wilmington, NC, and many others. Local authors Kathryn Tandy Brown, Stephanie Austin Edwards and Tim Johnston (above) will join visiting authors on a panel discussion of "process" in writing stories (this panel is a must for any reader or writer wanting to know how different authors approach the writing process, from idea to choosing a narrative point of view to developing characters, mood, tension/conflict, all the way through writing routines and even the use of music versus silence as writing atmosphere). The festival will culminate in the debut of the fifth anthology of short stories from Short Story America, so come on out and support Beaufort's only literary press, and meet the authors whose stories come to us through SSA.

Short Story America Festival and Conference Schedule

FRIDAY, FEBRUARY 24TH
Opening Reception (catered by local restaurants): The historic Lewis Reeve Sams House, 602 Bay Street, downtown Beaufort. Time: 5-8 pm. (included with festival pass)
SATURDAY, FEBRUARY 25TH
Lectures, readings and book signings: 10 a.m. until 6 p.m. (all included
with festival pass)
Location: Old Bay Marketplace Loft (downtown Beaufort, across from Tabby Place)
10:00-11:00: "Storytelling with Mathieu Cailler" Los Angeles-based author Mathieu Cailler (right) discusses storytelling techniques and approaches, and reads from his acclaimed short-story collection, LOSS ANGELES.
11:00-12:00: "Layering the Past: Using History to Deepen Our Stories" Award-winning author Gregg Cusick (Durham, NC) discusses approaches to writing historical fiction
12:00-12:30: Lunch and book signings (on site)
12:30-2:00: "Short Story and Feature Film: A Perfect Couple" San Francisco-based author and film professor John Engell discusses the adaptation of short stories into feature motion pictures and acclaimed short films.
2:00-3:00: "A Celebration of Stories" Lowcountry-based storyteller Cora Newcomb
discusses and presents the art and time-honored tradition of oral storytelling. Joining Cora are Lowcountry performers Marlena Smalls (left) and Shiela Martina Keaise.
3:00-4:00: "Capturing the Essence of Difference" University of Memphis author and professor Niles Reddick. The author will discuss the concept of difference as a major theme in his stories and novels.
4:00-5:00: Panel on the Writing Process: Authors John Engell (San Francisco, CA, bottom right), Meg Kimmel (Davidson, NC), William R. Hincy (Los Angeles, CA), Beverly Jean Harris (Rumson, NJ), Mathieu Cailler (Los Angeles, CA), Gregg Cusick (Durham, NC), Douglas Campbell (PA), Katherine Tandy Brown (Beaufort), Niles Reddick (Memphis, TN), D.G. Bracey (Myrtle Beach, SC), Atwood Boyd (Wilmington, NC), Cora Newcomb (Beaufort), Stephanie Austin Edwards (Beaufort) and Tim Johnston (Beaufort) will discuss their approaches to planning and writing fiction, from brainstorming to choosing a narrative point of view, creation of characters, selection of setting and mood, and the writing atmosphere and times which each author prefers. This panel conversation will feature extensive Q&A, allowing the audience to ask specific questions about process.
5:00-6:00: Launch Party: SHORT STORY AMERICA, VOLUME FIVE (Authors Tim Johnston, Mathieu Cailler, John Engell, Beverly Jean Harris, Gregg Cusick, Niles Reddick, Katherine Tandy Brown, Douglas Campbell, Robert Cates, Meg Kimmel, D.G. Bracey, Atwood Boyd and Gail Westerfield will be on hand to sign copies of the brand-new anthology from Beaufort-based Short Story America and/or previous volumes in the acclaimed series from SSA). Includes the announcemen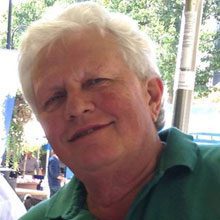 t of the winners of the 2017 Short Story America Prize for Short Fiction. (free public event)   
6:00-??:   Beaufort Pub Crawl: Join visiting and local authors as we visit various downtown Beaufort taverns and restaurants to eat, enjoy refreshments and continue conversations from the festival.
SUNDAY, FEBRUARY 26TH
11:00-1:00: Informal readings and conversations about short fiction. Location: the home of Beaufort author and editor Tim Johnston, founder and publisher of Short Story America. Address: 221 Johnson Landing Road, Lady's Island. Snacks and refreshments will be served. (included with festival pass)
Festival passes available for $40 at www.shortstoryamerica.com