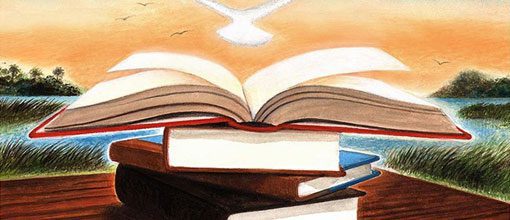 Extending the remarkable experiences which began at the Pat Conroy at 70 festival and birthday celebration in October 2015, the annual Pat Conroy Literary Festival continues to honor the writing life of Pat Conroy in his adopted hometown of Beaufort, SC.
Now the signature annual event of the Pat Conroy Literary Center, the festival embraces themes from Pat Conroy's work and expands the conversation to include larger discussions of literature, life, and culture.
Taking the Transformative Power of Education as its theme, the second annual Conroy Festival, Oct. 19 – 22, will honor Pat as student, teacher, and mentor through an immersive weekend of writer panels, readings, signings, workshops, tours, film screenings, live performances, receptions, a children's book fair, and other special events, all presented in partnership with the University of South Carolina Beaufort's Center for the Arts in historic downtown Beaufort.
"Through the character of Tom Wingo in The Prince of Tides, Pat wrote that there was "no word in the language I revere more than teacher," and this year's festival is our opportunity to honor some of those teachers who meant so much to Pat, to celebrate Pat's own role as a teacher and student in and well beyond the classroom, and to reflect on the many ways in which education shapes and reshapes all of our lives,"€ said Jonathan Haupt, the Conroy Center'€™s executive director and the founding director of the annual Conroy Festival. "Writing was an act of teaching for Pat, and teaching for him was always an act of love – €"of great love. Our festival will honor that aspect of Pat in the stories we share this year."€
Festival highlights include a tour of the former Beaufort High School where Pat was a student and teacher, a screening of The Lords of Discipline followed by a panel discussion with some of Pat's Citadel Class of '67 classmates, a performance of the musical Conrack, an exhibition of photographs by Billy and Paul Keyserling documenting Conroy'€™s Daufuskie Island teaching experience, the debut of a new short film by Luke Parker Bowles and Danny Monico (Scoundrel Media) about the Conroy Center, and appearances by Pat'€™s teachers William E. Dufford and Nathalie Dupree, his students Sallie Ann Robinson and Valerie Sayers, his widow and fellow novelist Cassandra King Conroy, his brother Tim Conroy and daughter Melissa Conroy.
The festival will also include the launch of the paperback edition of A Lowcountry Heart, the posthumously published collection of short nonfiction by Pat Conroy; of Geographies of Terrain, the first book of poetry from Pat'€™s brother Tim, a retired special education teacher; and of My Tour through the Asylum: A Southern Integrationist'€™s Memoir by William E. Dufford, Pat's Beaufort High School principal and a force for positive change in integration and diversity education in South Carolina.
The pantheon of teaching writers, poets, and other special guests will also include International African American Museum president and Robert Smalls descendant Michael Boulware Moore, Smalls biographer Cate Lineberry, award-winning filmmaker and human rights advocate Bud Ferillo, prolific and award-winning artist Wendell Minor, celebrated chefs the Lee Bros., and Sue Monk Kidd's daughter Ann Kidd Taylor, now a novelist in her own right.
Visit the Pat Conroy Literary Festival'€™s new website for a wealth of information about the weekend's schedule, presenters, ticket options, sponsors, travel recommendations, and select free events on Thursday and Sunday of the festival weekend: www.patconroyliteraryfestival.org.
The Pat Conroy Literary Center was recently recognized as the first affiliate of the American Writers Museum in South Carolina, and the Conroy Center will be announcing a second newly received national distinction during this year'€™s Conroy Festival. The Conroy Center educates and inspires a community of readers, writers, and teachers in and beyond the South Carolina Lowcountry. In honor of its namesake, one of America'€™s best loved writers and truth-tellers, the Conroy Center continues Pat Conroy's courageous and generous-hearted legacy as a teacher, mentor, advocate, and friend to storytellers of every kind. For more information about the year-round programing of the Conroy Center, visit www.patconroyliterarycenter.org.