Down the alley and up the stairs, ArtLofts takes Beaufort's art scene to a whole new level.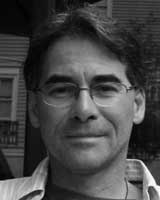 THE CONTACT POINT
My first ever assignment for Lowcountry Weekly was to interview the author of 100 Best Small Art Towns in America. The Beaufort Guild of Galleries flew John Villani in for a weekend art event in February 2008. As I recall – much to the Guild's chagrin – gale force winds and rains blew in right along with him.
Through the course of the conversation we discussed all of the elements that went into making a great art town. At the top of his list of priorities was working studio space.
"Artists have to be able to invest in the places where they have decided to make their stand," he explained. At the time he believed Beaufort's primary strength as an art town was its strong concentration of galleries. On the flip side he considered a near complete absence of working studios as part of the downtown art scene to be a crucial weakness. According to Villani the economic formula for an art town is simple. The basic ingredient is art, and to produce art one must have artists. The rest will follow.
"There has to be a visible presence of the arts. You have to have some degree of contact point in the arts scene where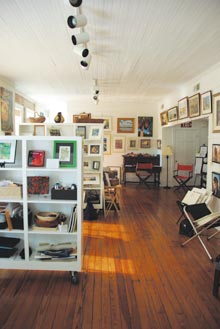 people can see it, recognize it and go to it," he said. And once the contact point is established? "It's almost inevitable that the efforts of the artists are going to attract others."
Three years later – nearly to the day of Villani's visit – a narrow, sun-dappled alley off of Carteret Street becomes the rabbit hole through which this prophecy is fulfilled.
"The word's getting out. People are definitely coming to Beaufort to visit ArtLofts," says owner and artist, Lana Hefner. "In fact we just had a group of about 30 women come on an outing from Hilton Head."
This is essence of what John Villani might call his Art Town Formula. These groups come to meet the artists, watch them work and end up browsing other galleries and shops, eating in local restaurants, perhaps even climbing aboard a carriage tour.
Hefner also owns Bay Street Gallery. She and her husband, Al, bought and renovated the historic two-story building back in the 1980s. In the decades since, the second floor has seen tenants come and go, but the rooms always seemed like prime studio space with magnificent natural lighting, high ceilings and hardwood floors. Time spent in Asheville's River District where old warehouses are converted to artists' lofts convinced her that something similar was worth a shot in Beaufort.
Once 208-B was available it was given a thorough make over. The ancient floors were refinished and a former tenant's yellow walls were painted white. Custom shelving was designed, built and mounted on casters in order to be rolled around as functional, floating walls.
"We wanted the space to be versatile and changeable," explains Hefner.
A WELL-LIGHTED PLACE
As the concept began to evolve, Hefner contacted artist Mary Grayson Segars and asked if she'd be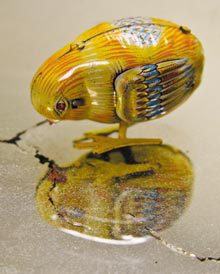 interested in running the operation.
"It sounded like something I might like to try," says Segars. "I'd never had a studio before. I always worked out of my home." Now her easel is set up in a beautifully lit room overlooking the first block of Carteret Street and east to the river. "The light is perfect," she says.
Today ArtLofts is a fully functioning studio, gallery and classroom featuring six unique artists working in oils, watercolors, pastels, jewelry, and photography. Hefner considers it an extension of her Bay Street Gallery. Although she doesn't currently occupy studio space at 208-B Carteret, she hasn't ruled it out.
"If I ever hire someone to run the gallery I might just do that," she says.
"This is one cool space," says Donna Varner. "When I come up here in the morning, the light coming through the windows is just gorgeous." Varner's the newest addition to the ArtLofts roster and the lone photographer in the group. She shares a corner studio with painter and jewelry maker Susan Stone and "can't say enough good things about this space."
"My work is about old things," she says. "Just look around at these old floors and brick walls. My work feels so at home here."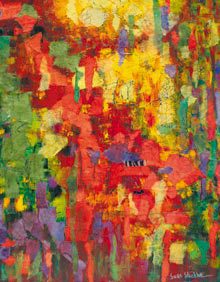 Collagist and abstract artist Susie Stockholm takes the sentiment a bit further. "I feel like I won the lottery." Stockholm practically stumbled upon ArtLofts one day with a friend and happened to notice an empty space.
"I enquired about it and they told me they were looking for an abstract artist," she recalls. "I got out my iPhone and showed them my paintings. They invited me back the next day and that was it."
Stockholm is one of three artists in the central studio at the top of the staircase. Linda Sheppard calls herself "a traditional painter," works in pastels and oils and specializes in fine representational art. Pam Hagan's known for her watercolors and drawings, but lately she's been fascinated with acrylics. Both artists thrive on the interactive nature of the place.
"I enjoy seeing how people take their time to really look at the art, watch us work and talk to us," says Sheppard. "It's a little different from most galleries."
"It's just the neatest thing to be a part of," says Hagan. "We interact with the public and each other.
We work independently, we exhibit and we teach. It's the best of all the things I want to do."
CLASS ACT
Studio and gallery space are just two of the major components that form the core concept of ArtLofts. The third is the teaching aspect. The ArtLofts classroom is a wide-open space in the rear of the building. Classes run the gamut of style, medium and experience. Segars, Hagan and Sheppard – all experienced teachers – share the majority of the class load.
"We each tend to specialize in different areas," says Segars whose own focus is oils.
"You'd think in this economy art classes might not be a priority," muses Hagan, "but they've been full. The word is out. It's kind of amazing."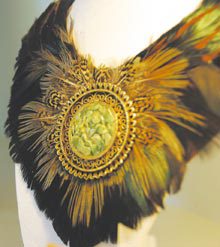 Hefner points out that the classroom may be big but the class sizes are kept small to ensure the students get maximum attention. That's fine with Sheppard who enjoys opening students up to a new realm of possibility.
"I love to teach people how to draw who don't think they can do it because they have no talent," says Sheppard. She smiles. "Then I turn them over to Pam."
"We're becoming a destination," says Susan Stone. The painter, jewelry maker, minister and shaman is also a professional gardener. Lately she's been going through "an angel phase" after working in a cemetery. Today she's painting an angel, or at least a sculpted monument of one. A nearby display case is filled with Stone's jewelry, including a collection of elaborate necklaces made of feathers.
"We're like one of those hidden treasures," says Stone. "You see the banner out on Carteret Street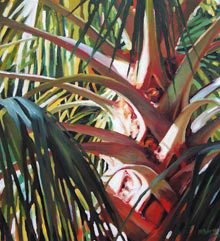 and come down the alley and go through the purple door and just know something special's at the top of the stairs."
"This is a new direction for downtown Beaufort because people can see the whole process," says Mary Segars. "And I think the location makes us unique – down the alley and up the stairs – lends a bit of mystique to it."
Back on the street the ceaseless flow of traffic rolls by. A bright yellow banner emblazoned with "ART" beckons down the alley. I can't help but smile at the notion of glimpsing a large white rabbit pausing to check his watch before vanishing through that purple door.
MEET THE ARTISTS
Lana Hefner (Founder of ArtLofts): Oils, Landscapes
Hefner began concentrating on painting the natural, unspoiled coastal landscape of the Lowcountry in the early 1990's. She says the rich visual material available to her daily became her dominant inspirational theme.
Hefner says her landscapes in oil, pastel and graphite "concentrate on simplified shapes and expressive color to convey the mood and emotional content of place. They speak of serenity, power, thoughtfulness and the ever-changing beauty that convey the mood of this special place." She's currently fascinated with The Lowcountry's own "Big Sky" vistas.
Hefner's work has received numerous awards. She's represented in private and corporate collections through the United States and Canada. She he founded Bay St Gallery in 1993 and ArtLofts in 2011.
Susie Stockholm: Abstract & Collage
Stockholm credits the economic slide of 2009 with freeing her to pursue her passions as an artist.
"Although this sounds a bit sarcastic, I truly could not be more grateful, " she says.
Stockholm's abstract collages are made using washi papers and acrylic ink, watercolor, found objects and a variety of designs and colors.
"Like many new artists," she says "it took me a while to be willing to part with my unique works of art and recognize that art is for sharing and bringing joy to others."
Donna Varner: Photography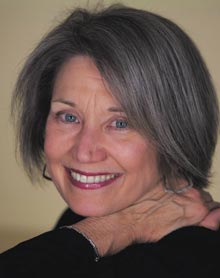 As a girl, Donna Varner always seemed to have a camera in hand.
"I kind of felt it was my obligation to document whatever was going on," she says. Although the aspiring photojournalist eventually decided to pursue a different career path first as a retail executive then an academic (she has an MBA and PhD), the camera was always close by.
"Then in 2004 I decided to follow my muse because, no matter what I did, I always had this creative streak in me," says Varner. "I'm interested in shooting the ordinary objects of life, the artifacts of our culture – old things, rusty things, toys," she explains. "I like to see them for their shape, their patina, for their meaning."
She calls this work "still life with a story." The photographs – often of small objects shot in rich detail – may be quirky, humorous and at the very least, thought provoking. A shot of a tiny painted toy bird standing on a cracked mirror staring into its reflection (A Poignant Moment) is a perfect example.
Pam Hagan: Flora, Fauna, Fun
Pam Hagan says she grew up drawing as a child but never met a real artist nor visited
a museum until a high school trip to the nation's capitol. Wandering among the masterpieces in the National Gallery of Art was a life changing experience.
She studied art at the University of Georgia, worked in graphics in Athens and Atlanta, married her childhood sweetheart and started a family. She also delved deeper into the fine arts and attended Kennesaw University to become certified to teach art, discovering a passion for the classroom in the process.
She works in various media (pencil, pen and ink, charcoal, pastel and watercolors), always eager to try out new approaches. Lately she's been concentrating on acrylics, constantly inspired by the natural beauty of The Lowcountry. Her artworks have won awards in regional shows and are in many private collections throughout the Southeast.
Mary Grayson Segars: Oils – Landscapes, Figures, Animals
"People used to tell me I was 'good at art' but I never believed them," says Segars. She doodled as a kid but ended up majoring in biology and working as a research technician at the University of Georgia Veterinary School. "I married a veterinarian and moved to Hartsville, SC, where we lived for 13 years. Three children (boys) later, we moved to Beaufort."
Through the years she continued to explore new techniques and mediums completing some 250 commissioned portraits in the process.
"Until 1999, art was nothing more than a hobby for me. After moving to Beaufort, I decided to pursue art in earnest. Teaching myself from a book at the library, I began dabbling in oil painting, my first fluid medium." The result was explosive. Five months later Segars had her first show and never slowed down, winning awards and recognition along the way.
Linda Sheppard: Fine Representational Art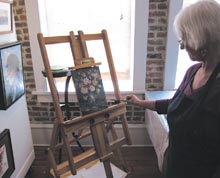 "I've been a gallery artist many times around the country," says Sheppard, "and you have to paint what they want to sell."
The complete freedom of the ArtLoft environment was a major attraction to the space.
"I'm into painting people who inspire me with their stories – with their dignity and what they do with their lives," she explains. "I also love to paint still life and landscapes. Anything that inspires me."
She says a key component of her art is that her paintings "speak to somebody."
"And they can't speak to anybody if they're sitting in my home."
ArtLofts offers her the space to exhibit her work without necessarily selling it. As far as Sheppard's concerned some pieces just don't have a price.
Susan Stone: Jewelry & Angels
Artist, writer, technical illustrator, teacher, sculptor, crafter, graphic designer, jewelry designer and shaman – these things just begin to describe the scope of Susan Stone's interests.
"Life is so delicious I just can't seem to stay focused on one thing," She says.
"I'm also kind of known as The Feather Lady." While working at a local plantation Stone began to collect feathers from hunters and craft them into elaborate pieces of jewelry, art and custom hatbands.
"I'm in my angel phase right now," she says, "and I'm also a gardener in a cemetery. The angels just started coming to me. I felt like I had angel energy all around me so I started painting again." One of her angel portraits currently greets visitors at the top of the ArtLofts staircase.
EXPERIENCE ARTLOFTS
ArtLofts is located at 208-B Carteret Street down the alley between Wren Bistro and Smart Girls Consignment and open to the public Monday through Saturday 11am – 5pm.
Visit them online at www.artloftsbeaufort.com and at Facebook.
Email artloftsbeaufort@gmail.com