Sheri Farbstein's ceramic sculptures at Art League Gallery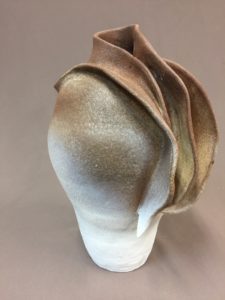 The ceramic shell sculptures of Hilton Head artist Sheri Farbstein swirl and undulate, with colors both muted and strong—a tribute to the infinite design variations to be found in nature itself. The sculptures will be on display in Shell Shocked: Inspirations…from Nature's Shell Game, an exhibit at Art League of Hilton Head this November.
"Working with shells has inspired me to creatively express nature's variety and encouraged new ways of seeing and thinking," says Farbstein. "My work is always changing, even as I create a piece. Try new ways of doing and thinking and you will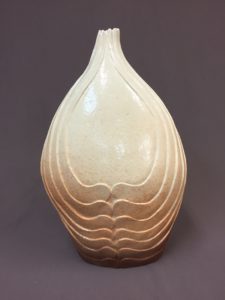 always have something interesting to say."
Farbstein has exhibited extensively and won numerous awards, including Best of Show at Charleston's Spoleto Festival. Her pieces range in size from tabletop figurines to large sculptures, teapots to outdoor fountains. She is the founder of the Fine Arts Craft Guild of Hilton Head and an exhibiting artist of Art League of Hilton Head. Her work is displayed in galleries, museums, and private and corporate collections across the eastern U.S. She works from her home studio in Hilton Head.
Shell Shocked: Inspirations…from Nature's Shell Game runs November 2-27 at Art League Gallery, with an artist reception on Wednesday, November 10, 5-7pm. Farbstein will also host a Gallery Walk on Thursday, November 18 at 11am. Please RSVP for the reception and gallery walk at gallery@artleaguehhi.org to prevent overcrowding.
Art League Gallery is located mid-island inside Arts Center of Coastal Carolina, 14 Shelter Cove Lane, Hilton Head Island, 843-681-5060.