Sixteen inspiring teachers show how they make the "magic" happen at Art League Gallery. This is an exciting – not to be missed – exhibition of new work by the talented instructors who teach at Art League Academy.
       "The artist is in all of us! Our innate creativity may be untapped, yet an inspiring teacher can bring it forth. The art studio is where we all can truly let go, play and find the joy that comes with art making—and when that happens, it really does feel like magic" says instructor Alexandra Sharma.
See what inspires these 16 teachers, and experience what excites you. Visit this diverse exhibit at Art League Gallery October 2 – November 3, 2018, or at any of the weekly artist demonstrations every Tuesday and Saturday. The artist reception on Wednesday, October 10, from 5-7pm is a prime opportunity to get delighted and experience the magic. 
       Teaching Magic: The Fine Art of Sixteen Fine Teachers will run Tuesday, October 2 through Saturday, November 3, 2018, from 10am – 4pm and 90 minutes before every Arts Center performance. Artist Reception: Wednesday, October 10, from 5- 7pm. Enjoy refreshments and meet the artists. Free and open to the public. Artist Demonstrations: Every Tuesday and Saturday during the exhibit (Tuesdays: 10am – 12 noon and 1 – 3pm, Saturdays: 1-3pm).
         The Art League Gallery is located mid-island inside Arts Center of Coastal Carolina, 14 Shelter Cove Lane, Hilton Head Island, 843.681.5060.
About the Artists: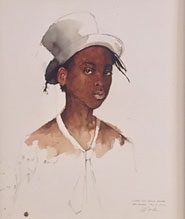 Artists who make art and also have that special ability to teach art are the ones who truly inspire and challenge their students. These dynamic artist teachers are representative of that group. As individuals, they include experienced artists from all over the country working in various media, award-winning, professionals, nationally and internationally recognized, designers, illustrators, members of national societies, all of whom exhibit the capacity to make that special creative magic happen for their students.
Participating Artists: Mickey Boisvert, Joanna Chalson, Art Cornell, Kristin Griffis, Ted Jordan, Dennis Lake, Joyce Nagel, Don Nagel, Kendra Natter, Addison Palmer, Jan Ross, Julie Schroeder, Alexandra Sharma, Barb Snow, Debi West
The paintings above, from top to bottom, are by Joyce Nagel, Don Nagle, and Ted Jordan.