Can one photo accurately depict the essence of a song? The Photography Club of Beaufort hopes that's the case. Throughout 2016, members of the club were asked to select a song title and spend the year photographing events, places, landscapes, still lifes or portraits that represent that song in a single photograph.
            Photographers chose a variety of classic songs like Good Vibrations, Sugar Pie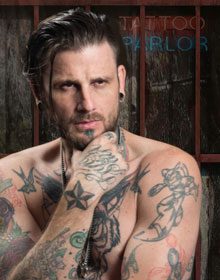 Honey Bunch and Candle In the Wind. It certainly will be interesting to see how well these photos illustrate the chosen song and how many catchy ear worms may be stuck in your head after seeing so many wonderful songs depicted visually.
            Internationally recognized commercial photographer and educator, Bryan Peterson, will judge these photos, putting a large emphasis on creativity as well as technical quality and composition. Forty photos will be exhibited at USCB's Center for the Arts.
            The opening reception is on Friday, January 7 from 5 to 7pm, at the USCB Center for the Arts. The exhibit will run through January 27.
            Mr. Peterson will also be addressing a meeting of the Photography Club of Beaufort onMonday, January 9th.  The topic of his presentation will be The Art of Seeing, with special emphasis on the effective use of color in photography.  The presentation will begin at7 pmat the Palmetto Electric Commun
ity Room, 1 Cooperative Way, Hardeeville, SC.  This meeting is co-sponsored by the Callawassie Island Photo Club, Camera Club of Hilton Head Island, and the Photography Club of Sun City, and is open to the public.
            For additional information please check the club website at www.photoclubbeaufort.com
 
Above: "Light My Fire" by Dick Eckhardt
Right: "Tattoo" by Sandy Dimke
Bottom: "Hair" Karen Norwood