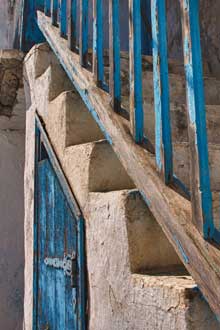 The Photography Club of Beaufort has announced the winners of the semi-annual Fall Competition, held in October. Judging the event were local photojournalist Bob Sofaly, commercial photographer and IT specialist Stuart Lathrop and Susan Laney of Laney Contemporary Fine Art in Savannah.
(On our cover: "Study in Blue" by Russ Dimke)
Prints were judged using the criteria of superb technical quality, composition and interest. During the competition, judges shared their expertise and offered constructive critiques to photos to help the photographers improve their skills.
Russ Dimke's "Study in Blue," seen above and on our cover, was chosen as Best in Show.
Results of the competition are as follows: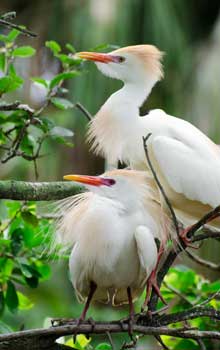 1st Place, Novice Category was "Cattle Egrets" by Lynn Long (left)
2nd Place "Rhineland Castle" by Rebecca Bass and Honorable Mention to Dick Hoagland for "Lion Love"
In the Intermediate Category 1st Place winner (and BEST IN SHOW) was Russ Dimke – "Study in Blue"
A tie for 2nd Place: "Marion" by Al Heacox and "Singin' the Blues in New Orleans" by Dr. Barry Wright
1st Place in the Advanced Category: Geneva Baxley's "Sandy Hands"
Second Place was a tie: "Guess Who's Coming to Dinner" by Phyllis Kaupp-Seas and "Easter Egret" by Everett Gauthier.
In the Expert division 1st Place in this level was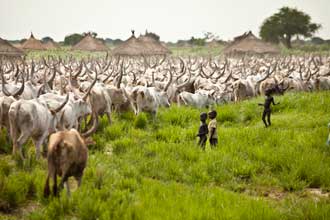 awarded to John Wollwerth for "African Parade" (below)
2nd Place: "Katmandu Saddhu" by Randy Thompson. Honorable Mention was awarded to Sandy Dimke for "Old Mill Pond"
The Photography Club of Beaufort, now with over 80 members, meets at ArtWorks, 2127 Boundary, in the K-Mart Plaza, at 7pm on the Second Monday of every month. Next month's meeting will be a critique of their Year-long Assigned Subject: "7 Deadly Sins," and photos from this critique will be on exhibit locally.
For information on the club please visit the club website at www.photoclubbeaufort.com.