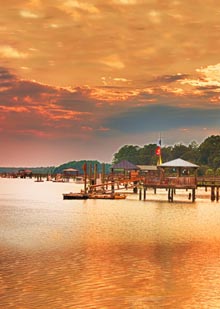 The Photography Club of Beaufort will have Bluffton photographer Marge Agin as their guest speaker for their August meeting.  Marge's program is "Out of the Box in Photoshop." She will show how to enhance average or even exceptional photos using Photoshop techniques. 
Marge will begin with a slide show that compares before and after images using the computer and Photoshop and talk about the equipment she uses and her workflow patterns.
Marge Agin's work is an art form that encompasses the use of digital camera equipment and computer capabilities. Her finished work combines talent, imagination and techniques that are unique which she will share with the audience.
Her professional career began in Southern California where she worked as an event photographer, photographic illustrator and portrait photographer, specializing in outdoor photography.  Today, Marge works exclusively in fine arts photography and her travels have taken her around the world.  Presently residing in Palmetto Bluff, her images revolve around the scenery of the Lowcountry.
Marge is the author of the new book "Bluffton, Changing Tides" which will be offered for sale prior to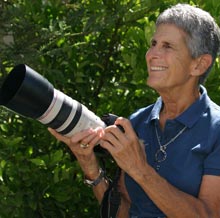 and after the meeting.  This book is both historical and eccentric, "full of character and characters," admits Marge.  In it she captures the essence of life along the May River and the magic of what makes Bluffton a special place to live and visit.  She also has published a book on Palmetto Bluff.
The meeting is August 13th at 7pm in ArtWork in the Jean Ribaut Square on Boundary Street in Beaufort.  The Pubic is invited to attend.  For more information www.photoclubbeaufort.com