The Beaufort Art Association will feature an exhibition of recent paintings and prints by Joan Templer at the BAA Gallery in the historic Elliot House at 1001 Bay Street in downtown Beaufort. The exhibit, entitled "Africa Revisited," will be on view from May 14 through June 21, 2008. A reception for the artist will be held at the gallery on Friday, May 16 from 5:30 to 7:30 p.m.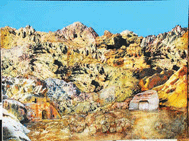 Most of the paintings in the exhibit have been inspired by a revisit to Africa. This started on a cruise ship that originated in Genoa, Italy, and then passed south through the Suez Canal, sailed along the Sinai Peninsula and docked in Jordan. There the Templers visited the remarkable rock city, Petra. The cruise continued to Egypt, and then all the way down the east coast of the continent to South Africa, Joan's birthplace.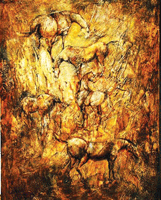 Joan Templer's work can be viewed locally at the Beaufort Art Association Gallery and the Charles Street Gallery. Private showings at her home can be arranged by calling her at (843)524-0452 or emailing her at jontempler@earthlink.net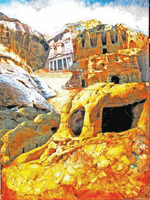 Gallery hours are 10 am to 5 pm, Monday through Saturday. The works of over 80 member artists are also on exhibit. For more information, please call 379-2222.