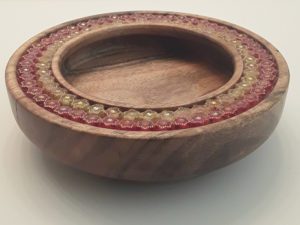 Using inspiration from the rough pieces of timber he collects, Bluffton's Nicholas Di Mona creates unique and eye-catching pieces with his wood-turning artistry. His sculptures, bowls and other varieties of wood art will be on display throughout August at the Society of Bluffton Artist's Gallery in Old Town Bluffton.
"I consider myself a naturalist," says Di Mona, who came to Bluffton in 2017. "I turn the wood until I see something beautiful, then stop and leave it there. The beauty and elegance of the knots, inclusions, grain and natural imperfections make the final product a one-of-a-kind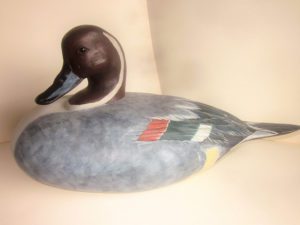 piece of art."
Di Mona's love of wood art began as a boy in New Jersey, when he used to carve objects out of wine grape boxes. He has since graduated to using dead and fallen trees as his primary medium, letting the shape and texture of the wood guide him to the finish.
Di Mona's exhibit will be featured from August 2 through August 31 at the SOBA Gallery, located at 6 Church Street. The public is invited to meet the artist in person at the opening reception at 4 p.m. Saturday, August 7, at the gallery.A long-time member and club president of the Hands On Woodturners of Beverly Hills, Fla., Di Mona has demonstrated his craft at the Florida Woodturning Symposium several times and has taught his hobby to hundreds of students over the years.