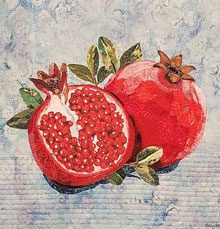 CraftHiltonHead2020, Art League's 7th National Juried Fine Art Craft Exhibition, will showcase 2- and 3-dimensional fine art craft that encompass exemplary creativity, experimentation and imagination. 82 artists from 23 states will be represented, with cash awards totaling over $3,000.
"This exhibit only occurs once every two years. You won't want to miss it," says Kristen McIntosh, Art League General Manager. "This is a juried show, so the quality of the pieces is exceptional. We are very fortunate to be able to showcase such talent from all over the country right here on Hilton Head."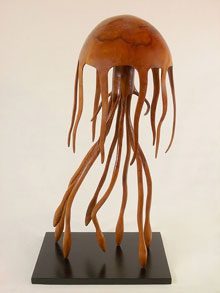 The judging will be done by Jennifer McEwen, Director of Cultural Affairs for the Town of Hilton Head. McEwen has extensive experience in the private and non-profit arts administration sectors. She has held executive and managerial positions at theatre companies in Atlanta and New Orleans, and she's a member of the Leadership South Carolina Class of 2020. She took part in the National Arts Strategies' 2016-2017 Chief Executive Program, an international group of arts leaders working to advance the field. In 2016 she was named in Georgia Trend's 40 Under 40 list. She currently serves on the Americans for the Arts Private Sector Advisory Council.
This exclusive presentation of a wide variety of imaginative crafts will be on display and for sale October 6-31, 2020. A virtual awards reception will be held Wednesday, October 7, 5-6pm via Facebook Live.
Art League Gallery is dedicated to providing as safe an environment as possible. To that end, Art League is following all CDC and Town of Hilton Head guidelines, including available masks for patrons and mandatory masks for all employees, contactless and cashless service, frequent sanitization of the gallery, and a limit of 10 visitors in the gallery at any one time.
 Art League Gallery is located mid-island inside Arts Center of Coastal Carolina, 14 Shelter Cove Lane, Hilton Head Island, 843-681-5060. 
Above:
"Poms" by Betsy Hughes (fiber art)
"Jellyfish" by Martin Lancaster (wood)