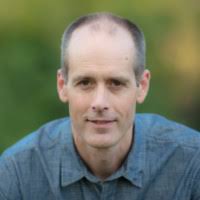 A company owned in part by Nate Schaub, a member and resident at the Beaufort Digital Corridor, was recently acquired by Digital Media Solutions (NYSE: DMS), a publicly-traded performance marketing company that helps some of the world's biggest brands expand their reach and acquire new customers.
Nate originally moved his company, MINDFLINT, to Beaufort during the summer of 2018 and immediately became part of the Beaufort Digital Corridor (BDC) as a resident entrepreneur. After 18 months of mentorship and collaboration at the BDC, MINDFLINT was acquired by SmarterChaos, a mid-size digital marketing agency based in Denver, Colorado. Then, just 6 months later, SmarterChaos was acquired by DMS.
Schaub had this to say about the recent acquisitions: "2020 has definitely been a wild year so far. After 15 years of building a small business, it's rewarding to have that hard work recognized by a leader in our industry. I'm grateful for all the support we've received at the BDC over the past 2 years, and I'm excited about this next chapter, both for our incredible team and our clients, especially those here in Beaufort."
Kevin Klingler, BDC Chairman, commented, "We are proud of Nate. He is one of our own here at the BDC, and he has worked hard to get where he is. To have been acquired not once but twice in less than a year is an incredible show of how mentorship and hard work pay off."
The Beaufort Digital Corridor is a community-sourced business initiative to attract, nurture and promote the city's technology economy through an array of impactful programs, products and events while leveraging the city's renowned livability. 
For more information visit www.beaufortdigital.com