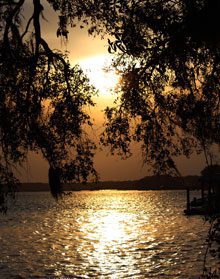 Each year, the Photography Club of Beaufort encourages all local high school and home schooled students to submit their very best nature photograph in a competition created to honor the memory of Dale Westcott. 
The quality of images produced by our local teenagers gets better and better each year. Over 50 black & white and color photographs were submitted, then judged by cl
ub members and guest Atlanta photographer, John Mariana. Awards were presented on May 14th by Mrs. Dale (Barbara) Westcott. The award is given in memory of her late husband who was an educator and avid nature photographer.  
 "Sunset on the May River" (top) by Bluffton High School 10th grader Grayson Short took home top honors in the Dale Westcott Nature Photography Contest.  Ribbons and monetary prizes were also presented to the following students:  Bluffton High 11th grade student Evan King took second place for "Weathered Artifacts" (right). Third place was awarded to 10th grader Ashley Guillot from Battery Creek HS for "Untitled" (below). 12th grade student Alexis Vazquez from Bluffton High received an Hon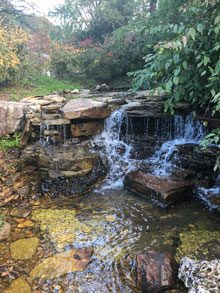 orable Mention for "Dock Sunset " as did Alaynee Gonzalez, a 12 grade student at Battery Creek, for "Winter Wonderland."  
Congratulations to all who participated. The quality of prints this year far surpassed expectations.  
The Photography Club of Beaufort meets the second Monday each month at 7 pm. The next meeting will be held at the TCL, Building 6, Room 108. The meetings are free and the public is invited to attend.  For additional information please check the club website at www.photoclubbeaufort.com