Beaufort County artist Mary Segars' paintings of "Light and Shadow" are currently lining the walls of the USCB Art Gallery on Carteret Street in Beaufort. The exhibit will run through April 10th.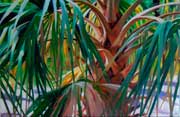 Segars' exhibit of "Exploration of Light and Shadow" is the artist's seventh solo show. The artist was naturally drawn to sketching, even as a young girl growing up in Blacksburg, VA. While in high school in the early 1970's she taught herself how to do pastel portraits and began accepting commissions at the age of 16. She has completed an estimated 250 portraits over the last 22 years. At the College of William and Mary, she chose to major in biology due to her interest in nature and the mechanics of life. Until 1999, art was nothing more than a hobby, complementing her life of part-time jobs, children, gardening, swimming, running, and volunteering at schools. After moving to Beaufort, Mary decided to pursue art in earnest in 1999. She began working in oil which produced a virtual explosion in her life. Mary's art show awards include People's Choice (2), First Place (4), Second Place ( 2), Excellence Awards (4), and Merit Awards (4).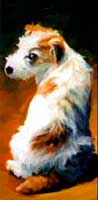 Segars' artwork can currently be seen at Art & Soul Gallery in Beaufort, SC, Aurum Studios in Greensboro, Ga., and at Chroma Gallery in Savannah.

For additional information contact BPA box office at (843) 521-4145.