The Photography Club of Beaufort has announced the winners of the semi-annual Fall Competition, held Monday night, October 13.
Judging the event were photojournalist and cinematographer Gary Geboy along with Ernie Brandt and Jim Newman of the Camera Club of Hilton Head. Prints were judged using the criteria of superb technical quality, composition and interest. During the competition, judges shared their expertise and offered constructive critiques to photos to help the photographers improve their skills.
Results of the competition are as follows: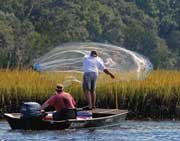 1st Place, Beginner Category: Micky Barnett – "Shrimpin' on Huspah Creek" 2nd Place, Beginner Category: Susan Moose – "Primary Colors" and Honorable Mention, Beginner Category: Madeline Thiessen "Proud Rooster"
In the Intermediate Category 1st Place was awarded to Ed Kawczynski for "Kayakola at Nest". There was a tie for 2nd Place in this category: Gene Stanford – "Table for Two" and Ronnie Stewart "Spartina Grass" Honorable Mention for the Intermediate Category was awarded to Suzanne Wolf for "Bewtiched by Helmina".
There was a three way tie for 1st Place in the Advanced Category: Susan DeLoach for "Who Knew"; Paul Nurnberg – "Hanna with #3"; and Jim Williams – "Balance Beam Competition". There was also a tie for 2nd Place, Advanced Category: John Albert – "Flat top Egret" and John Wollwerth for "Do you prefer checkered or houndstooth?".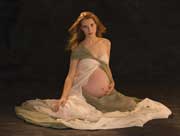 The Photography Club of Beaufort meets at 7pm on the Second Monday of every month in Building 22 of the Technical College of the Lowcountry. Next month's meeting will be a critique of the year-long assigned subject "The Water Around Us". Prints from this critique will be on display at the Beaufort Library during December.
For information on the club, contact 846-9580 or the club website: www.photoclubbeaufort.com