Beaufort County Calendar Contest highlights conservation areas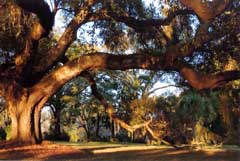 Twelve undeveloped properties acquired for conservation by Beaufort County were selected as locations for the 2011 Beaufort County Calendar photo contest and they offer shots of hardwoods, wildlife, waterways, marshlands and history.
County Administrator Gary Kubic said the sites were chosen from about 60 properties slated for preservation through the County's Rural and Critical Land Preservation Program. "Some of the 13 locations are preserved with trails, parking and restrooms. Others are not yet ready for the public and remain closed. But, they are remarkably beautiful in their natural state and I wanted to open them up for this special, brief opportunity. Featuring them in the calendar will help citizens become more familiar with these valuable properties and with our conservation program."
Kubic said each participant must submit photos from two different sites. Photographers may use people or animals in their pictures if they wish as long as photos are taken on selected properties.  He warned that safety precautions should be taken against snakes, bugs and poison ivy, which are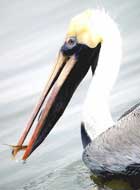 common this time of year. There may also be a risk of falling over tree stumps, rocks or holes.
The deadline for submissions is Friday, August 13. A maximum of 2 photos from each of the two chosen locations may be submitted. Pictures may be in color or black and white and must be roughly 8 x 10 vertical or horizontal. Each entry must include a print and a digital copy of at least 300 dpi. The digital copy may be sent pio@bcgov.net or mailed with the print to Public Information Officer/PO Drawer 1228/Beaufort, SC 29901-1228.
Entry forms and any subject-release forms may be submitted with the print. The forms, maps, contest rules and instructions are posted on the home page of the County website: www.bcgov.net.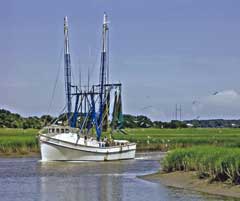 A legal waiver releasing the County and its land-buying partners from liability must be completed and submitted to the County public information office before photographers enter the contest. Email or mail to the addresses above or fax to (843) 470-2812.
Properties chosen for the contest include:
The Adams tract (northern Beaufort County (near MCAS)
The Barringer site, St. Helena Island
Penn Center Tree Farm, St. Helena Island
Jones Landing at Station Creek, Northern Beaufort County
Fort Fremont (St. Helena Island)
Widgeon Point (Lemon Island)
Altamaha Town Heritage Preserve (Okatie)
Okatie Preserve (West and South parcels)
Pinckney Colony (Colony West)
Bluffton Oyster Company
Stoney Preserve (Aranda site on Jarvis Creek, Hilton Head)
Green's Shell Park/ Davis Tract (Hilton Head)
Some of the selected sites are gated and have "no trespassing" signs. Gates will be unlocked during the day while the contest is underway. Photographers who have completed and submitted the required liability waiver will not be charged with trespassing.
The Penn Center Tree Farm will be open to photographers for two weekends only: Friday, Saturday and Sunday July 16, 17 & 18 and 23, 24, 25.
For more information, call the Beaufort County Public Information Office at (843) 255-2035.