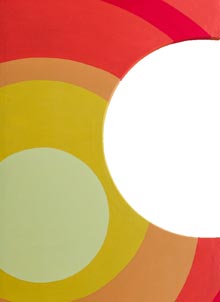 The Society of Bluffton Artists presents "Outside the Box" a collection of exciting abstract paintings by local artist Denis Reshetar. This intensely vivid exhibit will be on display from January 5 through 31 at the SOBA Gallery.
            Reshetar paints on canvases that he has created himself – with cutout shapes expertly covered. The cutouts enhance the bright color palette and the subjects are strong and geometric. As Reshetar puts it, "I consider most of my artistic endeavors to be 'Outside the Box' where different is the norm. My background and education focused on 3-dimensional creations, but most recently I have devoted considerable attention to painting on sculpture like canvas shapes with an injection of robust coloring schemes. The challenge of being different has fueled my desire to keep trying new approaches and methods to develop something that is pleasing to the eye and unusual."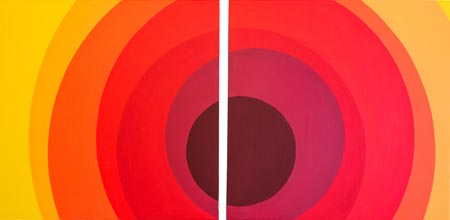 An Ohio native, Reshetar attended Ohio University followed by two years in the Peace Corps. After that assignment he relocated to Kentucky to work at a Job Corps center while attending the University of Evansville, receiving a BFA there. Following that was a 30 year career in a vocational training facility. In 2010 Reshetar and his wife moved to the lowcountry from southern Indiana. Here, he finds the time to work on his sculpture and pottery in addition to his paintings.  
            Please join us at the opening reception to meet the artist from 4 – 6 pm on Friday, January 9, at the SOBA Gallery. Enjoy refreshments, "Outside the Box," and the work of over 100 other member artists.
            For more information visit sobagallery.com or call 843-757-6586.