An artistic tribute to the Concours d'Elegance of Hilton Head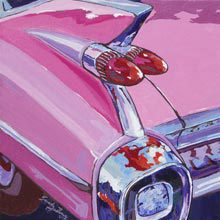 The Art League of Hilton Head is proud to present a one-of-a-kind featured art exhibit titled "CARscapes –
Three Artists Drawn to Style and Speed
," representing original works from three artists who have a specific focus and historical influence in car art. This featured exhibit is in collaboration with – and celebration of – the Concours d'Elegance of Hilton Head, which takes place the first weekend in November.
Each artist was selected and invited due his/her tie to the automotive industry, providing a different perspective of the "art and design of cars."   The exhibit will feature 28 exciting original works by: Deb Putnam (o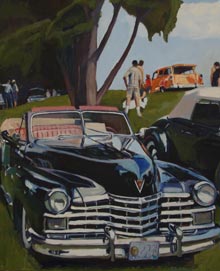 il painter – Boston, MA); Frank D. Sullivan (designer & photographer – Hilton Head Island, SC) ; and Sandy Tracey (acrylic painter – Phoenix, AZ). Artwork of approximately 170 additional original works by Art League of Hilton Head members will also be on display.
All works may be viewed and are for purchase in the Art League of Hilton Head's Walter Greer Gallery, located in the Arts Center of Coastal Carolina at 14 Shelter Cove Lane, Hilton Head Island, mid-island off 278. This fine art exhibit is on currently on display, and will be through Tuesday, November 6th. Gallery hours are Monday-Saturday, 10 a.m. – 4 p.m.   An opening reception will take place on Thursday, October 25, from 5-7 p.m., public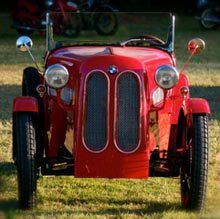 invited, with each featured artist in attendance. The community residents and visitors are encouraged to come and meet the artist and ask questions. Food and beverages are provided complimentary and sponsored by Harris Teeter.
All works of the featured exhibit will be posted on the Art League of Hilton Head's website one day after the opening for those who are not able to attend or visit the gallery. Some limited edition signed prints will also be available during the two week special exhibit. Purchase inquiries will be handled by the gallery docent at the Art League of Hilton Head by contacting 843.681.2399 (office) or 843.681.5060 (gallery).