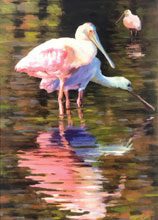 Work of longtime Beaufort artist Mary Segars will be subject of new show 
 By Mindy Lucas
Mary Segars has been busy lately.
   The Beaufort painter has been flooded with commissions for everything from landscapes to portraits, and she also has a new show opening this month. 
   For an artist, it's a good problem to have – to be popular and appreciated in one's time. Or to, well, just be busy.
   "I am disappointed that I don't have more new stuff for the show," she said by phone recently. "But I've just been so busy with commissions this year."
   Setting aside Segars' desire for "new stuff," what's impressive is the 63-year-old artist has come into her own over the past 15 years or so with a distinctive style that plays off light and shadow.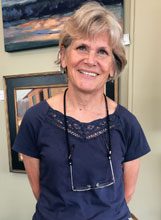 Case in point: she's had 11 of her own shows, has participated in a number of juried exhibits and festivals, and has won numerous awards including Best in Show at the 2015 Piccolo Spoleto Outdoor Festival for her body of work.  
   In addition, she's produced three large pieces of public art in Beaufort – two murals and a mosaic – and was chosen in 2015 to have one of her pieces displayed on a nearby billboard as part of the ArtPop program.
   But what may be even more remarkable is that Segars, who is entirely self taught, didn't start painting seriously until her early 40s.
   "What I call my beginning of painting (is when) I picked up a paint brush in about 1998," she said.

Early Life 
Born Mary Grayson in Blacksburg, Virginia, Segars grew up in a family that leaned more toward the sciences. Her father was an entomologist and her mother, who stayed at home with the children, was a part-time accountant.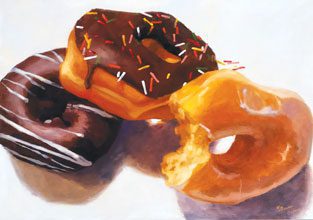 "There was a lot of science and math in my family, so I came out of nowhere," she said, laughing.
   The family also enjoyed camping, getting outdoors and exploring nature together. As a child, Segars discovered a love for things like herpetology, botany and entomology at the nature camps.
   Though Segars was more of "a science person" in high school, she began dabbling in portraiture after the school's basketball coach put out a call for someone who could paint the team's players.
   Segars answered the call and produced pastels of all 15 of the players who got to take their portraits home. She was paid a total of $25 for the assignment, something Segars had not expected.
   "I was in heaven, because I wasn't expecting to get paid anything," she said.
   Over the next 10 years or so, Segars would go on to paint hundreds of portraits, stepping up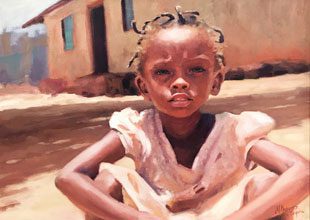 her fee to $100 per painting. It was during this time she found she was particularly drawn to faces.
   "I'm not sure why that is," she said. "I started drawing with a sketch pad when I was seven. I used to draw in church a lot and what I drew was faces."
   After high school, Segars went on to study biology at William & Mary in Virginia, then became a research technician at the University of Georgia where she met her husband, Al. A longtime program manager for the S.C. Department of Natural Resources and popular area speaker, Al Segars was studying to become a veterinarian at the time.
   The two married in 1983, raised three boys and eventually moved to the Lowcountry. Naturally, sketching faces and taking commissions got put on the backburner a bit. 
   However, a couple of years after moving to Beaufort, Segars began dabbling in art again – this time experimenting with scratchboard, or a type of engraving. She was particularly drawn to its precision and enjoyed using the medium to create animals, particularly their hair, feathers and fur. 
   And even though oil painting had never really been on her radar, she also starting experimenting with oils.
   "To me they were dark and dreary," she said. 
   Nonetheless, Segars picked up a book at the library on color mixing and found she liked the color and consistency that oil offered. She began working almost exclusively in the medium, jumping in with both feet.
   "Who jumps straight into portraits?" she said, laughing. "But in my mind (painting) wasn't something I had to learn. I just found it fascinating."
   Over the next two decades she would continue to refine her style, which she describes as representational though not highly detailed.
   "I have had people to say it's more impressionistic, but I don't know," she said, adding that it's definitely not meant to be photo realism or even heightened realism. "I don't like to see every leaf or every blade of grass, but when you look at my paintings you know what it's supposed to be."
Looking for the Light
For her upcoming show, 'Round Here, Segars wanted a simple name to describe the straightforward subject matter of the collection.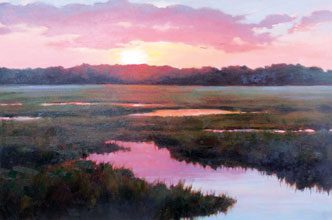 The show will feature roughly 20 paintings "depicting the people, landscapes and homes of the area in which we live and visit," she said.
   When she's not painting a person or portrait, most of her paintings depict scenes from the outdoors, a nod to her love of the natural world and exploring the outdoors.
   "I'm fascinated with the mechanics of life, particularly medicine and the human body, but I also love things like botany and the marsh," she said.
   But rather than painting one thing such as the marsh over and over again, she likes to bounce from subject to subject.
   "I will paint a bird, then I'll paint a person, then the marsh," she said.
   From her second floor studio in Atelier on Bay, Segars paints every day. It's a place that offers the right amount of solitude, but people interested in her work can also stop by.
   When she's not at work in the studio, she and Al enjoy going on "little excursions" to look at birds or horseshoe crabs or just whatever. They may take photos, which she'll work from later, or just enjoy the way the light hits their dock at their home on St. Helena Island at different times of the day.
   But in all of her work, it's about the light and the shadows the light creates, she said.
   "I don't know where that came from, but I am drawn to light and shadows. I'm not the least bit interested in the subject matter if it doesn't have light and shadow that's interesting," she said.
   If she's working from a photo, she may rearrange a composition or edit something out. She's particularly interested in the accidental shapes or forms shadows make as if looking for some hidden element or dimension created by a moment in time.
   It's a search and close observation that harkens back to her younger days, perhaps when the love and study of the natural world was first etched into memory.
   "But yes, the light is almost more of the subject than what I'm painting," she said. "The light is what speaks to me."

If You Go
'Round Here will run from Sept. 1 – Oct. 27 and will feature the work of Mary Grayson Segars.
An opening reception will be held at the Gallery at 913 Bay Street in Beaufort on Friday, Sept. 13, from 5 to 8 pm. Light refreshments will be served. The gallery also features the work of 65 other local artists. For more information visit www.marysegars.comor www.beaufortartassociation.com. 
 Mindy Lucas is a staff writer for The Lowcountry Weekly and reporter for The Island News.