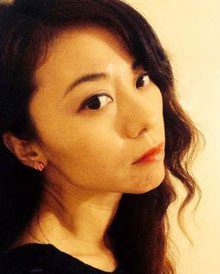 Beaufort County artists are invited to participate in the Beaufort Art Association (BAA) 57th Annual Spring Show and Sale. Local artists will present their finest works at the show, which includes oil paintings, acrylics, watercolors, photography, mixed media, pottery, woodturning, fine art jewelry, and metal sculpture.
The Spring Show will be open to the public from Wednesday, March 28th, through Saturday, March 31st, from 10 am to 7 pm at Tabby Place, 913 Port Republic St. in Beaufort. Online registration is required at www.beaufortartassociation.com from 8am Monday, Feb. 26th to 5pm Monday, March 19th. Click on Spring Show 2018 to register. You do not have to be a member of the Association to enter.
Artist check-in, following registration, is at Tabby Place on March 26th from 9 am to 1 pm.
You must register online in advance of bringing your artwork in; walk-ins or changes will not be allowed due to time constraints.
Art will be judged by artist Xi Guo. A Signature member of NWS (National Watercolor Society) and NWWS (Northwest Watercolor Society), Xi Guo was born and grew up in Shanghai, China. She earned her BFA in oil painting from Shanghai Normal University and completed her graduate school at Savannah College of Art and Design (SCAD) in 2014, majoring in photography.
Xi started to focus on painting with watercolor about five years ago and became a world-wide, award-winning watercolor artist. Xi won the second place in the Watermedia Showcase Competition and was asked to give a full-page interview by Watercolor Artist Magazine in 2014. In the same year, her painting was included in the art-book "€œSplash 16, The Best of Watercolor: Exploring Texture" published by North Light Books. Her art can be seen at http://www.xiguowatercolor.com.
For more information or to have your artwork registered for you, you may contact Lynne Morgan at lydarling@aol.com, or call her at (843)525-6229.