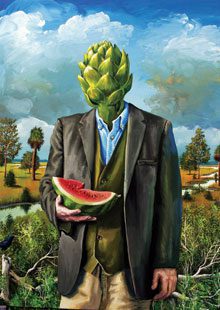 Bill Mead is the featured artist at Thibault Gallery during the month of March.
Inspired by the natural beauty of the Lowcountry and possessed of a sardonic wit, Bill is known for what some have called "Lowcountry Surrealism." He typically combines landscape with still life to create a strangely realistic illusion.
"I love landscape painting," he says. "But I also love to see things I don't see everyday.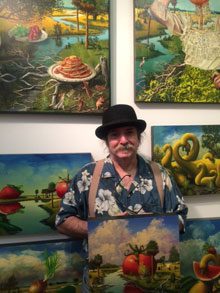 Hieronymus Bosch and Rene Magritte have influenced me most. What I'm attempting to do is bring the sensual and the spiritual together to convey the paradoxical dichotomy of being human . . . while at the same time not taking myself too seriously."
Bill's art is in private collections all over the United States and Europe. He is in galleries across the Southeast and Washington, DC, and has been featured in several magazines.
For more information contact Bill at billmeadart@yahoo.com or Mary Thibault at mary@thibaultgallery.com