Award-winning Artist Carol Iglesias to teach October workshop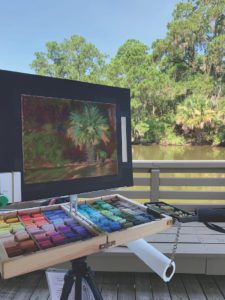 Intermediate and experienced pastel artists will benefit from Art League's 3-day workshop Plein Air with Pastels, held October 12-14, 2022 and taught by Lowcountry artist and instructor Carol Iglesias.
Students will learn how to paint with pastels outside from real life. This class will focus on choosing a subject, developing strong composition and values, underpainting with pastels and then quickly capturing the atmosphere of the moment. Daily demonstrations will be given along with personalized teaching and individual feedback.
"Carol is a true professional who has been painting plein air all across the world for over 20 years," says Academy manager, Amy Wehrman. "Her sense of place and her eye for composition make her a valuable teacher at Art League. We're lucky to have her."
Iglesias is an award-winning oil and pastel artist, instructor, and juror who has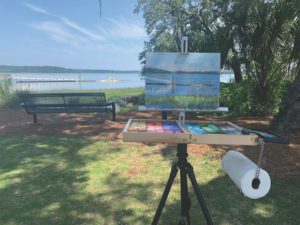 exhibited her paintings extensively at galleries, museums, and shows. Her strong impressionistic style, bold use of color, and strong compositional elements have won her numerous awards. In 2012, she won a prestigious month-long Artist Residency in Dinan, France, where one of her paintings was selected for museum's permanent collection.
The 3-day workshop is $400; $360 for members.
Art League Academy is located south-island at 106 Cordillo Parkway, Hilton Head Island, 843-842-5738.