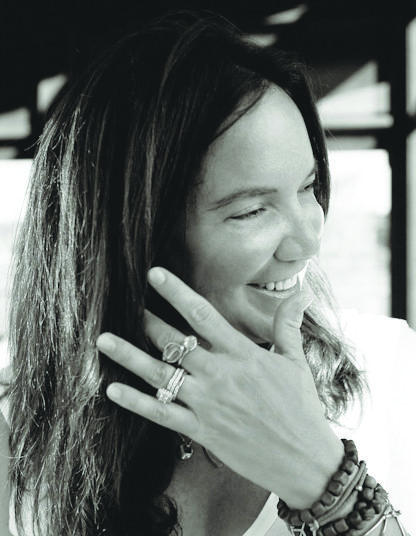 I come from a long line of porch sitters.
            I was trying to explain this to my mid-western raised friends, Mark and Suzanne, while we rocked, sipped, ate, talked and talked some more on our back porch last weekend.  The heavy rain that torpedoed the tin roof and the industrial-sized fan almost as big as the great state of Texas, and just as loud, made it bearable in the god-forsaken June heat.
            Mark and Suzanne have been Southeast dwellers for a while now and are no doubt aware of the southern charm of porch gathering.  And even though it's a quintessential southern affair, porches are, in fact, as all-American as Fenway, tag sales, Tennessee whiskey, Vermont white cheddar, jazz and late night talk TV.
            Porches became invaluable because of a shift towards a post-colonial leisure class in the mid-1800's when, after a hard day's work, it was now acceptable, if not encouraged, to relax and gather and discuss events of the day with your loved ones and neighbors. Rocking chairs, wicker furniture and wealth made it just as much about form as it was about the function of escaping the stagnant indoor air.
            The mid-1800's also brought about our first wholly American philosophical and intellectual movement, Transcendentalism. All of a sudden, we had a whole crop of literary geniuses who pontificated on self-reliance and the connection of people to nature and to each other.
            What better symbol of connecting ourselves and where we are rooted to the beauty of the outdoors than an honest-to-goodness open-air room? A room surrounded by nature that inspires stories, songs, folklore, music, poetry, food and togetherness.
            Henry David Thoreau: "It's not what you look at that matters, it's what you see."
            Ralph Waldo Emerson: "Never lose an opportunity of seeing anything beautiful, for beauty is God's handwriting."
            Louisa May Alcott: "Far away there in the sunshine are my highest aspirations. I may not reach them, but I can look and see their beauty, believe in them, and try to follow where they lead."
            Emily Dickinson: " 'Nature' is what we see/ The Hill, the Afternoon/ Squirrel, Eclipse, the Bumble bee."
            The running theme within the words of these transcendental thinkers is seeing with one's own eyes the questions and answers of the universe in nature. It would be hard to imagine what they would think today about our preoccupation with "seeing" in a virtual, made-up, "reality," 3D , digital and wireless kind of way . . . instead of seeing, truly seeing, what surrounds us in real time . . . real life . . . every single day.
            It's not surprising that the decline of the American porch started with post-WWII indoor rooms dedicated solely to watching TV, eating and watching TV while eating.     Sadly, it feels as if something is lost that can never be found, a hole that can't be filled, a time and place not soon revisited.
            I guess that's why when I say I come from a long line of porch people, I mean that I come from folks dedicated to keeping it central to their lives, and I will be forever grateful for that.
            And I also believe the South is where you still find people today who strongly feel the same way. Yes, it's a whole lot warmer down here but most of us have central AC so we tend to suffer in the summer months for this stubborn dedication to a cultural movement fast retreating. One we desperately want to preserve.
            It's interesting to note a reemergence of the American porch started with Seaside, FL in the 1980s, when they coded porches for every house and a central town center to recreate a nostalgic urban feel. Now these communities are popping up all over – Watercolor in Rosemary Beach, FL; Hammond's Ferry in North Augusta; and Habersham right here in Beaufort, SC (where we will soon be living), just to name a few.
For me, even if it's hotter than hell, our porch is where we shuck corn, snap beans, light candles, read, tell stories, play scrabble, sip wine, visit with friends, listen to music, talk and rock and watch the time – as well as the birds, the bees, the stars, the clouds, the leaves from the trees – go by.
            And by watching, I mean we are really "seeing" the world and our place in it. As natural observers and active participants, one lovely day at a time.