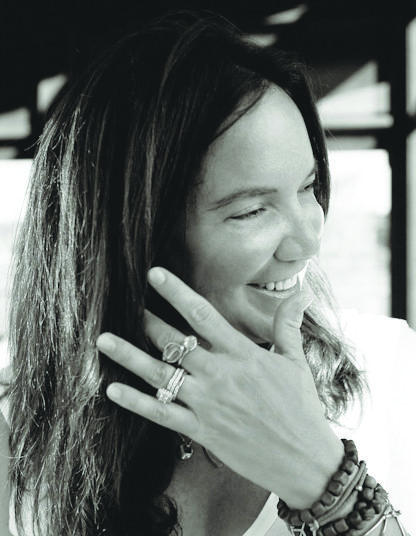 So, I told y'all last time we chatted I moved, right?
Well, not towns but up the road to the north part of the island. It's quite beautiful, rustic even. Dusty horse trails, backgrounds of lush tonal greens, low hanging live oak branches clothed generously in layer after layer of spider webbed Spanish moss and invading magnolia leaves.
The scenery is raw, ancient and achingly beautiful. Not to mention, the neighborhood sits in between two old cemeteries, a near 300-year-old church, two rambling horse stables, and the piece de resistance; an older person's retirement community filled with Charleston-style porches, ornate wicker rocking chairs, bi-weekly Gone with the Wind themed cocktail parties and shag party showdowns. Tastefully done, of course. Especially with the etched glass pitchers filled with spiked Arnold Palmers and fresh-from-the-community garden-mint sprigs dusted in shimmering sugar.
Because even in the South, when it comes to 5' o clock somewhere, no one, no matter the age, race, stage or inclement weather, or religion, ever puts baby in a 4-inch crowned molding edged corner. It's straight up "double shot" of Kentucky bourbon "baby's love" time with a Swinging Medallions vinyl 'best of' playing from an antiqued rip-roaring record player.
And I absolutely adore all of it.
Because what's not love? Giant hoop shirts, slightly brown-tinged Magnolia petals stinking of heaven, old gravestones etched in time and respect dug in deep over old bones, confederate jasmine hanging on to old fences come hell or high water, the smell of salt and sea and marsh mud, vats of boiled peanuts for sale from a tiny shack with a rusted roof right down the street, the smoky tobacco tang on the tongue of a low ball filled with Maker's Mark, served neat, in the cooled down evening off summers unyielding heat.
It's straight up like living in a Southern Gothic short story. Even though I know I'm not necessarily an Optimist's Daughter, nor of Wise Blood. But I do like to pretend I am Eudora Welty some days, lying out in my folding, woven lawn chair, soaking in the sun while I water the lawn from a garden hose like a laid-back boss owning the beautifully weird contradictions of living a small town southern life.
Unfortunately, I seem to have turned into more of a pessimist these days, despite my epic surroundings, lying pitifully in the stifling sun on my husband's zero gravity chair bought on sale from the Walmart last Labor Day. There is nothing grace-full or illuminating or visionary about this endeavor because it requires great dedication and balance not to scare the daylights out of you from lurching rapidly back and forth swatting the GOSH DARN swarm of flies that invade your lawn, porch, home and kitchen by the trucks loads on a daily basis. Unlike Eudora, I don't use water to hose down my lawn in times of dire need. I use industrial flying insect repellent, the same used at the barn down the street that you can only get 20 miles inland at the nearest feed and seed. Why? Because I need Vitamin D and I really want to finish, in my very own leafy backyard, Julia Reed's book, But Mama Always Put Vodka in Her Sangria, without a thousand flies descending on me.
Feeling worn down and outnumbered, I did, in the beginning, attempt to be cordial.
I started by naming them. The gosh awful flies, that is. Kafka, Franz, Goldblum, Jeff, Rhett, Flannery, Harper, Lee, Betty Sue, Ashley and Scarlet, to name a few. And no, I did not get attached since they are, after all, creepy flying insects and because swatting, around our house, has become blood sport, an all 'round competitive game. One will be in the middle of a conversation over resting steaks and told "DON' T MOVE." Next, the unsettling slap of a damp dish towel, the whip of a lime green fly swatter, or the whack of an empty paper towel tube thunders and we all pretend it's normal. It's southern gothic at its finest, after all. What I love about where I live the most. That some good comes with some bad. So, suck it up and eat your dinner.
Only, one thing that is awfully rude and 100% unacceptable and un-guest-like is the interruption of my deep love of a cold glass of white wine on a warm summer eve. If a fly nose dives into my Waterford crystal and then dramatically drowns before my very own eyes, my husband says fish her out, drink it anyway. I don't love salmonella, which I am told by Wikipedia these buggers carry proudly after resting on a fresh pile of horse dung down the street as the sun baked all morning. Now, that's just not right. You are officially no longer welcome.
This is because my husband is, well, really, really cheap . . . I mean, annoyingly helpfully frugal. He clips the coupons out of the mail box before they make it into the house to save a buck off a patty melt at the Huddle House and $3 off his next oil change. A penny earned is painstakingly laid into his coin change thingy in the center console of his car so when we pull through the Dairy Queen, we can pay with the exact change and every ounce of my remaining patience. No surprise then when I poured a rather large glass of $22 La Crema Chardonnay down the disposal with a dead fly in it, he didn't speak to me or invite me for a DQ run for over a week.
Oh well, I didn't need that cookie dough Blizzard that took 20 minutes to sort, add up, and pay with 5 quarters, 7 dimes, 2 nickels and 5 pennies for anyways. I actually welcomed the reprieve.
Just as I have officially given up and gone inside to hide until the earth rotates a bit further from the sun and there is a constant and somewhat cooler breeze and the insect swarms cease.
As Julia Reed said about the South, "It's the juxtapositions that drive you crazy."
Where there lies beauty, lies frustration. Where deep love requires deep sacrifice. Where the dead rest, we wander and find a certain strange comfort in the stillness of the inevitable. Where we age into the unknown amongst the oaks and horseflies, under porches painted haint blue, and find our unabandoned youth as well as one hell of a party.
Flies by damned.
I will always love you no matter what…
my crazy, gothic south.