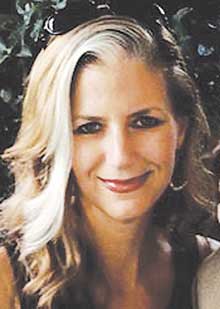 By Margaret Evans, Editor
"This blessed plot, this earth, this realm, this England . . ."
            It's 6 a.m. on Friday, June 24th, and I've just awakened to the news that Great Britain voted to leave the European Union. Things might change between now and publication time, but as of this moment, Brexit is real, and it's a shocker. They said it wouldn't happen. (You know . . . they. Them. The ones who know.)
            I don't understand the implications well enough to offer a decent opinion; the politics and economics are way over my head. I'm assured by many respectable people in high places, people far more learned than myself, that Brexit will be terrible for the UK, the US, the EU, and indeed the whole world. I have no reason to disbelieve them.
            And yet. Here on this early Friday morning, something inside me is doing a quiet happy dance. It might just be my natural orneriness kicking in. (Whenever they agree about something, my knee starts jerking in the other direction.) But I suspect it's something else entirely: my Anglophilia is acting up.
            Anglophilia: Unusual admiration or partiality for England, English ways, or things English – Merriam Webster Dictionary
            I've had this condition since I was a wee girl. It's chronic. Who knows how I contracted it? Mary Poppins? Chitty Chitty Bang Bang? The Sound of Music? (Yes, I know it's set in Austria, but come on. With Julie Andrews at the helm, the whole enterprise just feels English. Despite the lederhosen and funny hats.)
            Maybe it was reading The Secret Garden when I was nine or so. I imagined myself as the pale, sickly Mary, slowly awakening and ripening behind those crumbly walls in that mysterious bower. Didn't "Mary" sound a lot like "Margaret," after all? In fact, wasn't Margaret really a name for an English girl? All my friends in Alabama had cute, perky names like Lisa and Lori and Pam. The few Margarets I knew of were grandmothers. But in England – England! – I imagined there were Margarets galore. Lovely young Margarets shyly blooming in secret gardens and playing pianos in cozy drawing rooms…
            Or maybe it started with the Chronicles of Narnia? Somehow I always knew, deep down, that the fairytale realm conjured by C.S. Lewis – transcendent as it was – could only have been accessed through an antique wardrobe in a stuffy old house in England. That setting was crucial. In fact, the undeniable British-ness of those books – and of Lewis, himself, who was actually Irish, but still – are a huge part of their charm. If you're an Anglophile.
            Then, of course, I discovered My Fair Lady and Camelot – and, later, all things Arthurian – and A Christmas Carol and Oliver Twist and, later, everything Dickensian. My dad made me watch Masterpiece Theatre as a child, and pretty soon he didn't have to make me anymore, and there were wonders like Upstairs, Downstairs and The Prime of Miss Jean Brodie and Brideshead Revisited… which turned out to be an even better book than miniseries.
            In college, I gravitated toward the English department, and later even pursued a Masters in English. I always assumed the impetus was my love of reading and writing – and my lack of talent for anything else – but looking back, maybe it was more about my love of all things English . . . which only grew and flourished as I immersed myself in the language. It was there that I met Geoffrey Chaucer – with his great, bawdy humor – and William Shakespeare, who knew my heart – and yours – from 400 years in the past, who could make the English language wail and sing, wound and heal, mourn and exalt.
            I met my sister Jane Austen and my bestie Edith Wharton, my soulmates Wordsworth and Keats and Blake, and my brooding boyfriends Yeats (Irish) and Thomas (Welsh) and TS Eliot, who was American-born but couldn't have been more English. I stood on Dover Beach and wept . . . sang in my chains like the sea on Fern Hill . . . found peace a few miles above Tintern Abbey. I met the poet/priest Gerard Manley Hopkins and learned to praise God for all things counter, original, spare, and strange.
            And I met my beloved Bronte sisters: Emily, who gave me Cathy and Heathcliffe and the moors of Wuthering Heights; and Charlotte, who gave me Jane Ayre and Mr. Rochester and a love story to last a lifetime.
            Many years later – though still many years ago – I performed a one-woman show as "Charlotte Bronte" at the now-defunct Lady's Island Dinner Theatre, and had the daunting task of learning to speak with a British accent. (Keep in mind I'm from Alabama, y'all.) I'd drive around town in my car, calling my home phone from my cell phone – this was before we had voice recorder apps – and I'd "talk British" to my voicemail. Then I'd call and check said voicemail to see how I sounded. (Answer: Ridiculous.) I did this for two months straight, every time I got in the car, and also drove my family insane by speaking "in character" around the house. Though I steadily improved, I don't think I ever really nailed the accent. But, Lordy, I loved trying. To this day, I adore a British accent – from any region – more than any other. To me, it instantly makes the speaker smarter, funnier, and better looking.
            But my Anglophilia isn't limited to the highbrow. Not by a long shot. From Monty Python to Four Weddings and Funeral to Bridget Jones's Diary, from the Beatles to Oasis to One Direction – yes, even One Direction – in my book, it's better if it's British. I seem to have passed my condition along to my daughter, whose Anglophilia has come to full fruition in her obsession with all things Harry Potter. If this kid never had to do anything but lie on the couch watching Harry Potter movies – For the Rest of Her Life – she would be perfectly content. She far prefers Hogwarts to high school, and who can blame her? The passionate friendships . . . the clash of good and evil . . . the moral clarity . . . the magic . . . the accents.
            Even one of my favorite American filmmakers recently upped his game thanks to the British. Whit Stillman – writer/director of quirky little films like Metropolitan, Barcelona, and The Last Days of Disco – took on Jane Austen, adapting her little-known novel Lady Susan into a movie called Love and Friendship. Austen and Stillman turned out to be a match made in heaven – which didn't surprise fans of either – and I believe Love and Friendship is Stillman's best film yet, due in large part to its sheer, unadulterated Englishness. The source material, the setting, the tone, the humor – it's just ridiculously, over-the-toppishly English. And it's fabulous.
            So what does any of this have to do with Brexit? Nothing, really. I have no idea how Brexit will affect the world, or even how it will affect Great Britain. Despite my sassy talk, I know that they aren't always wrong. So why my morning happy dance? Well, I believe many average British citizens – citizens who neither know nor care what they think – voted to leave the EU in the simple hope that they might preserve the character of their country . . . regain their independence and self-rule, which are part of that character.
            Here in these early morning hours, as I think back fondly over my life as an Anglophile, I can't help wishing them well.
Margaret Evans is the editor of Lowcountry Weekly. (Read more of her Rants & Raves here or visit her blog at www.memargaret.com) Until recently, she was also honored to called herself editorial assistant to Pat Conroy.