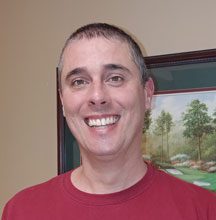 You probably just read that title and asked, "What the what?" It's okay, I'm not sure either so just bear with me for a bit. I know there's nothing new about transmutation, but it's a fairly new concept for me. Transmutation is defined as the action of changing or the state of being changed into another form.
     Now, I generally think of transmutation as a necessary part of my self-care energy work that I do on a daily basis. I usually do it during my morning meditation before heading off to take Sweetums to school, although it can and does occur other times throughout the day. That's just how I roll. One of the points being, that as we go about our day interacting with people, places, and things we pick up energies, or psychic dirt, if you will, that deposit themselves into our precious auras. This "psychic dirt" can affect our highest and best interests and our daily lives if regular "house" cleaning isn't performed.
            Ever had a fight that was more atmosphere than adversary? Left you feeling confused, didn't it? That's probably because it wasn't your stuff, but someone else's. Believe me, trying to discern the intentions of friends, foes, or friendly foes is a waste of time and energy. The fact remains that we pick up stuff wherever and whomever we deal with on a daily basis. Even our true friends can have bad days and leave us with their crap. Through practice, meditation and diligence it gets easier to weed out trash from treasure.
            But that's me. That's how I handle life. I've been dealing with Reiki, among other modalities, for years, so that's what I know. That doesn't mean I don't have to purge. That doesn't mean I don't cling or haven't clung to people, places, or things that are long past their expiration date. I'm human, after all. For many of you, this energy work thing I speak of is gobbledygook anyway. I'll grant you can go too far with anything. But is there not old furniture, dusty from lack of use, that's nothing more than kindling in your attic? Do you not have clothes you haven't worn in a year? Do you have a narcissist for a friend or lover, and you could stand to put a bit of distance in between yourself and the human vacuum that devours you through flowers?
            (This paragraph is an example of spirit writing on this subject. I only provided grammar and punctuation.) "Sacrifice without reason is unreasonable. But what is reason, but just a made up thing our ego decides upon? Do you always need a reason to worry? Of course not. But without worry, what oh what will you do with your time."
            Now comes the part where I ask for indulgence from the "Wholly Holistics" readers. I began this article, then put it down and wrote a replacement article. I just couldn't finish it. It was tough and disjointed, much like losing a loved one. I realized that a previously published article of mine called "Death of a Master" tied in directly with the notion of purging in this piece. As with "Death of a Master" I'm aware of the choppy nature of its writing and ask your forgiveness for emotions clouding my writing.
            Several weeks have passed since writing the first half of this article. Now, my family and I are back in Brevard, NC to finish out the 3600 square foot house that was my late, sweet,\ mother-in-law's. We are back for the final time before it goes on the rental market. We resisted the urge to purge and simplify our lives by being rid of her home before grief's fog had burnt off the mountain top residence. The home will now become a house, not because we really want to make it so, but because circumstances and reason require it. We listened through our emotions and felt that to fulfill our goal of spending half our time in Western, NC and half here on Fripp Island, this is what we needed to do that was best for us and the property as a whole. (Preferably more Western, NC during the heat of the hurricane season and less Fripp.) The angels sent us a general contractor and property manager that have treated Nana's place as their own. They helped us regurgitate the sub-vultures/contractors that smelled estate money and thought they'd take a ride.
            That was a real world example we all face in some way in our lives. So, what else can we transmute in our lives by stepping back and listening? Truly listening. Our bodies? Can we hear the beginnings of a bad habit by paying attention to our motivations? Sometimes taking less money for something can pay off in terms of time well-spent. Time well-spent means closing the door on chapters of your life rather than doggedly hanging by a thread just because you can't let go and let God.
            Again, I was held off finishing this article yesterday for this final piece: Last night the estate salesman texted to tell us that he and his crew spent TEN HOURS cleaning out the rest of the house. Sure, some of it was old couches no longer desirable and far past clean, but some of it amounted to valuable family heirlooms that had to be culled. Something had to give. You can only keep so much. Do we really want to leave our daughter with generations of stuff and where would we put it anyway? Keep in mind that we've been working diligently on our own for many moons, even before Nana's passing. We're taking solace in the fact that the money from the estate sale goes toward a dining room set that makes my wife happy. Additionally, post-Hurricane Matthew, Fripp's Porpoise Road is in need of a new swing overlooking Fripp Inlet, Hunting Island, and the Atlantic beyond. This was Nana's favorite spot when she visited her "little Fripp family." I'm meeting with the POA tomorrow to see about a dedication swing with a plaque in her memory. This will provide happiness to others as well as a memorial here to her on Fripp. Win win…
In the end, the estate salesman only asked where to send the check. For him, that's simple. For us, it represents the present and the future.
Chris (Sutty) Suddeth was born in Greenville, SC in 1975 and has lived his whole life in various locales within the state of South Carolina. He graduated from the University of South Carolina in 1998 with a minor in English Literature. Writing began its siren song for him at the age of twelve while he was sitting on the rocks of Fripp Island, SC, where he now lives with his wife and daughter. Sutty is a full-time Mr. Mom with his own holistic health business. Sutty has been a practicing Reiki Master and emotional energetic alchemist since 2010. He uses his passion and proficiency with energy work to inform his writing and has just welcomed the traditional publication of his novel, Swoondalini, into his life. Visit www.soulshinerefinery.com for more information.