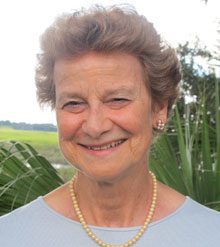 "Katherine, Frances just went into Hospice care. If you want to see her, you'd better come soon." My stomach dropped. My dear college friend had been battling breast cancer, and I'd hoped her eternally-positive attitude and good fortune would eventually win out. Her body, it seemed, had other plans.
My mind sped briefly back a few years, when my stepsister's 40-year-old daughter, then my stepsister, and finally, a close high school friend all died within a few months of each other. All quickly. All unexpected, with no chance for goodbyes.
Tears filled my eyes. I didn't hesitate. "I'll be there, John." 
"Okay. I'll tell her." And her husband rang off.
It was 2015 and as I switched on my laptop to find a flight from South Carolina to Kentucky, my mind again skipped back, this time to 1960s college days. 
My sophomore year, I'd landed at the University of Kentucky in Lexington and fallen head over hooves for horse country. I chose animal science as my major, and soon met Frances, who owned horses and taught riding at a farm just outside town. When she pledged my sorority, I was fortunate enough to land her as a "little sister." We shared a sense of humor, love for horses, perpetual optimism, and a capacity to chat on and on about everything. As we were both blonde with blue eyes, others swore we even looked alike. Many afternoons after class found this horse-crazy city gal in a barn with Frances' school horses and students. My senior year, she walked me through buying my first mare, taught me how to train it and guided me through raising its foal. Completely hooked, I spent as much of my non-student time learning about equine care, grooming till my mare's coat shone, and galloping over rolling Bluegrass acres with my best buddy.
After graduating, we stayed in touch. Frances married her college sweetheart, John, and settled in Western Kentucky farmland. He worked in the ag industry and she continued running her riding school, Green Hill Stables, for most of her adult years, teaching hundreds of children to ride, care for and show horses. 
As a business owner and farm wife, she stayed busy, while I explored numerous working stints in the thoroughbred industry. We'd chat by phone across the miles. I'd recount my latest venture and she'd tell tales of her horses and nine months' worth of daily morning sickness. All worth it in the end, she'd said, for a lovely baby girl. Then came news of her mini-me daughter Tanna's first steps, first horseback ride and eventual marriage. So soon, it seemed, Frances was bragging about her grandkids.
No challenge was ever too great, so when Frances's doctor diagnosed breast cancer in 2009, she took it in upbeat stride. She'd lick this thing, she felt certain. As did I. For six-plus years, she rode the health roller coaster of ups and downs, through surgery, chemo, radiation. The last time I'd spoken with her, she and John had been driving back home from yet another treatment, and via speaker phone, we all laughed over hilarious college moments.
So John's aforementioned call but a few months later took me by surprise. Shocked, I phoned another close college pal, LuAnne. Two days later, we flew from our respective homes to meet at the closest airport to our chum's home in rural Kentucky and drove to Green Hill Farm. That evening, we saw Frances briefly. Though wan and thin, she flashed a smile, warming my heart as the sadness of reality settled in.
The next day, we'd been told that Frances would nap and see us from time-to-time. Turned out that rascal didn't want to miss a moment and stayed up all day long. At her insistence we each chose several pieces of her mostly-equine jewelry, which I still treasure. LuAnne then tackled a mound of laundry, while I hunkered down to weed a gorgeous garden. After lunch, the three of us giggled all afternoon at silly memories, shared tales of our lives since then, ogled old Kodak pictures and indulged in countless heartfelt hugs. By suppertime, dark circles ringed the patient's eyes, so LuAnne and I scrubbed the dishes and returned to our cozy guest cabin on a neighboring farm.
On the evening of our arrival, I'd been too travel-weary to nose around my pretty, pine-paneled room, but after spending time with Frances, I was hosting a slew of warring emotions, trying to wrap my mind around her imminent passing, yet not wanting to believe that this vivacious-but-sleepy woman wouldn't be perky again after a good night's rest. 
Too hyper for bed, I strolled around the room, gawking at numerous framed photos of grinning men in hunting vests, kahki pants and kneeboots, holding aloft gaggles of quail and ducks, with proud birddogs alongside. Then I noticed a smaller framed document on a far wall, all by itself. When close enough to focus on the tiny print, I read aloud. "Crossing the Bar by Alfred, Lord Tennyson." Why would anyone frame this old poem I'd studied in high school and promptly forgotten? But I read it anyway to refresh my memory. And as the words began to sink in, so did their deeper meaning. 

Crossing the Bar, by Alfred, Lord Tennyson 
Sunset and evening star,
      And one clear call for me!
And may there be no moaning of the bar,
      When I put out to sea,
   But such a tide as moving seems asleep,
      Too full for sound and foam,
When that which drew from out the boundless deep
      Turns again home.
   Twilight and evening bell,
      And after that the dark!
And may there be no sadness of farewell,
      When I embark;
   For tho' from out our bourne of Time and Place
      The flood may bear me far,
I hope to see my Pilot face to face
      When I have cross'd the bar.
By the time I finished, my tears flowed freely as I realized that this visit would truly be my last with Frances. Finally understanding that poem at that particular time felt as if God had put his hand on my heart. And I eventually wept myself to sleep.
The following morning LuAnne and I stopped for a quick good-bye before heading to the airport. Tucked in bed, Frances looked completely spent and her smile was weak.
"I can't believe you stayed up with us all day yesterday," I said. "Aren't you tired?"
A tiny smile danced on her lips and a hint of the old sparkle fleeted through her eyes. "Yes, I am. But it's a good tired." And her lids dropped in sleep.
Two weeks later, Frances Ann Smith Green passed away. I wouldn't trade my final visit with her for anything. I'll always be glad I went. 
My "happening upon" the framed poem that I felt certain was meant for me to find was yet more fodder to support my own non-belief in the word – and experience – that many call coincidence. I believe that signs and opportunities for growth and learning surround us all the time. And if we are aware and open to discovering them, our lives can become richer for it.