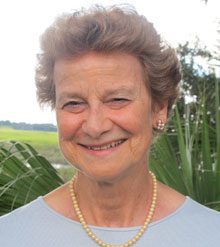 Some of my BFF's have four legs. Dogs, kitties, horses. For years, my mother begged, cajoled and finally demanded that I give her at least one grandchild. But neither my older sister nor I ever complied. The only blood-related grands she ever had were granddogs, grandcats and grandhorses. As Mom didn't share our love of animals, she was not amused. 
Just to clarify, I treasure my two-legged friends. Animals, however, have always had a special place in my heart. Much to my mother's chagrin, we kids always had a dog and at least one cat – often two. All were relegated to the outdoors. Thank goodness my dad was on board with whatever happened to stray into our yard. 
Problems have always seemed manageable if I can consult an animal and bury my face in its fur for comfort. They simply seem to "understand." I've known this most of my life. Animals, too, need comfort after stressful situations and humans can reciprocate for that sweet "face in fur." Obviously, that's what animal rescue is all about.
When I happened upon the recent exhibit at USCB's Center for the Arts Gallery – Silent Witness through the Lens of Shelley Marshall Schmidt– I spent a long, teary chunk of time perusing a number of giant, poignant, black-and-white photos of military veterans and off-the-track Thoroughbred racehorses bonding with and comforting one another in the Saratoga WarHorse (SWH) program. Accompanying each was a touching explanation of the photo or of the program itself. I spoke with a number of visitors in the Gallery who had no equine interest at all but were spellbound by the presentation. I had to learn more. Bless Google!
Begun in Saratoga Springs NY, SWH (www.saratogawarhorse.com) is a veteran-run 501©3 nonprofit that now also offers programs in Aiken SC and in Cockeysville MD. Its mission is "to improve the physical, mental and emotional health of veterans with Post-Traumatic Stress by providing a healing, equine-assisted experience…." (Note: SWH does not add the word "Disorder" to its language.) Participants' trauma is most often from combat experience, Military Sexual Trauma, and/or transitioning from military to civilian life. What's called the Connection Process utilizes the silent language of the horse to create a mutual trust and a bond that goes beyond verbal communication.
A 2013 case study by Advances in Mind-Body Medicine found – and I paraphrase somewhat – that the SWH Connection Process produces profound benefits for those with PTS: "A sense of empowerment, decreased anxiety and depression, improved physical and social functioning…" and the ability to sustain resilience over a long period of time.
Though extremely different than traditional talk therapy, the process is itself therapeutic. It's a true win-win for both species in that vets experience healing of emotional wounds and horses can do rewarding and meaningful work after their racing careers.   
Averaging from four to six participants, SWH classes are available to members of all branches of the military, regardless of when or how long they served. A medical diagnosis is not required. And as the program is funded 100 percent by charitable contributions, there's no cost to veterans to participate. The organization pays everything: transportation from anywhere in the U.S. or its territories, lodging, meals and program instruction. 
In many of the exhibit's remarkable photos, the horses' eyes are closed, an indication that the animals are totally present with the man or woman next to them. The same is true of those veterans.
One vet described his experience as "life-changing beyond words."
Unfortunately, the USCB exhibit closed on November 12th, so this column may be giving you a heads-up too late. But the organization's website displays many of those gorgeous pictures and of course, lots of info.
Recently, another incredible nonprofit that helps all sorts of animals was brought to my attention when my cousin Cyndi sent me a Washington Post article about the whereabouts of the 47 dogs that were rescued 12 years ago from Michael Vick, who used them in a dog-fighting ring. The former NFL quarterback served 21 months in federal prison for his crime and paid almost $1 million in restitution for the dogs' care. Less publicized at the time was the fact that these dogs taken in a dog-fighting bust were not euthanized as in the past, but were allowed to be evaluated to determine whether they could become pets. Eight U.S. organizations received custody of the dogs. Best Friends Animal Society (BFAS) in Kanab UT agreed to give 22 of the most challenging cases a place to recover and for some, a lifetime home.
Turns out that Cyndi, kitty-rescuer extraordinaire who travels west from her North Carolina home several times a year to volunteer with the cats at BFAS, happened to be there when those 22 pups arrived and were dubbed the Vicktory Dogs. All of the rescue organizations thought of the dogs as victims, and not as damaged beyond repair. Most suffered from some level of PTSD from their fighting past. Remarkably, after rehabilitation many were able to be adopted into homes across the nation. For a real heart-warmer, read the Post's story, which features tales of where each dog is now, plus a photo, at https://www.washingtonpost.com/graphics/2019/sports/michael-vick-dogfighting-dogs/.
I like to think that if the Vicktory dogs could speak, many would voice the vet's quote about how the SWH program changed his life. 
Since I no longer believe in coincidence, my thought is that the above two occurrences – coming upon the equine-vet exhibit and receiving the article about the Victory dogs – happened in order to offer the opportunity to focus this column on the importance of animals in our lives. If – like my mother – you're not an animal lover, I hope you enjoyed the read anyway. 
And if you are, keep on loving those critters and be open to helping them in any way you can, locally or nationally. And know you can bury your face in fur or horsehair whenever life goes awry.