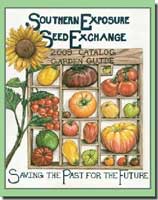 In the spring a gardener's fancy turns to the nearest garden center. Who can resist the lure of the newest colors and cultivars? Not me.
According to traditional best practices it is still a bit early for some spring plantings but our new normal weather patterns have brought warm sunny days and it is easy to understand why the urge to dig is strong. A lot of my tender plants, like the Jatropha integerrima pictured here, never stopped blooming this year. It just looks and feels right for planting. With so many newly cleared planting beds, thanks to the late unpleasantness known as Matthew, there will be a lot of digging and planting going on around town this month and did you know playing in the dirt can make you happy?
There is a positive link between the naturally occurring soil microbe Mycobacterium vaccae and the production of serotonin, the brain chemical that makes us feel relaxed and happy. The lack of serotonin leads to depression and anxiety among other problems. The soil bacteria which gardeners absorb through the skin or inhale through airborne particles when soil is disturbed, is a natural antidepressant. Who needs Prozac when we can just go outside, get out hands dirty and feel good for free. No side effects either. Current studies show the positive effects can be felt for up to three weeks. Woohoo! I am feeling giddy already.
I was pretty happy when the mail lady brought me a new water lily this week. It is a tropical lily with very full, purple flowers called 'King of Siam.' Tropical lilies can be tender and do not always live through our winters, although I suspect they would have survived just fine this past year. Unlike hardy water lilies which grow from a rhizome that creeps along the surface of the soil, tropicals grow from tubers like little potatoes and they are generally better behaved for me in my tiny water garden. Water lilies, both hardy and tropical, are usually planted in pots with a heavy clay soil so it won't float. Constantly trying to improve and learn, I am trying a new soilless potting media for water plants this year. It is made from a natural clay material that has been fired in a kiln and ground into small particles. It promises to be cleaner while still providing the essential micronutrients for the water plants. I am also using a fine mesh container made of recycled material. This is said to provide a good exchange of water preventing any stagnation in the bottom of the container.
Summer flowering bulbs went in the ground this week. Last summer the deer got almost all of the lilies I had planted so perhaps I am a masochist for trying again. But, I guess there's that serotonin induced optimistic attitude I get from the soil. I will also put in a few more elephant ear bulbs. Colocasias tend to run, even overrun, the garden so I always keep them confined in large containers. Alocasias are generally better behaved but I often pot them also. These plants grow quickly and cover large areas so they are great for quick fill ins and since they are in pot they are easily moved around to wherever they look best or where they are needed. Colocasia 'Black Coral' is a striking dark leaf with an iridescent shine to the leaves. C. 'Pineapple Princess' has dusty, soft green leaves with pink stems. C. 'Sangria Tropicools' is a showy new variety with bluish green leaves with brilliant hot pink stems. Alocasia 'Regal Shields' is a striking plant with unique dark leaves with contrasting pale veins giving them a striped look. All elephant ears are greedy, just give them plenty of compost rich soil and water and they are no brainers. Sometimes I sink the elephant ear pots a few inches into the water garden. They love the constant moisture.
The best new plants, along with old favorites, will be offered at the Charleston Horticultural Society's Plantasia. It will be held on April 7th & 8th this year at Old Town Creek in West Ashley.
The Beaufort Council of Garden Clubs will be holding a Flower Show on April 22 at St. Peter's Church in the Walsh Palmetto Room, 9:00am to 5:00pm, and the parking is free and plentiful. This is an opportunity to see what Beaufort's finest gardeners and floral designers grow and display.
It's time for me to get outside and get dirty, I mean happy, again.