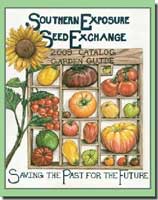 A recent notice about an open house featuring spring flowering bulbs at the Moore Farms Botanical Gardens in Lake City reminded me that the time is right to start thinking about planting summer flowering bulbs.
Think agapanthus, caladiums, callas, spider lilies, crinum, amaryllises, rain lilies, lycorus, elephant ears, oriental lilies, to name just a few. It is not too late to order these bulbs and get them into the ground for a glorious burst of color later in the year. I don't want to leave out rhizomes like irises and cannas, and corms like gladiolas. For simplicity, all will be referred to as bulbs for the moment.
It is always best to start with top quality bulbs; leave those bags of 10 for a $1 on the rack. It is likely they are last year's bulbs and they will have a high failure rate. I like to buy my bulbs either from our local independent garden centers, sometimes referred to as IGC's, or reputable online distributers. Lush Life Nursery in Beech Island, SC grows some mighty fine crinums. The Marlboro Bulb Company in Greenwood, SC only sells bulbs in quantity but they distribute an excellent variety of summer bulbs at excellent prices. Southern Bulb Company in Texas and Brent and Becky's in Virginia are always reliable for me. A good resource to check the reputation of online plant sources is the Garden Watchdog, which rates more than 7000 online nurseries, just Google "garden watchdog."
Bulbs come in all sizes, from tiny rain lily bulbs to enormous elephant ear bulbs which can be anywhere up to 15″ in diameter. Some bulbs are sold by size, designated often as #1, #2 or #3; always go for the largest bulbs you can afford for the best performance. The rule of thumb for planting is to cover the bulbs with soil three times the height of the bulb; a 1″ bulb would be planted 3″ deep. However, it is always good to verify this and most bulb sellers are more than happy to give you planting directions. Unlike true bulbs, rhizomes should always be planted near or on the surface of well cultivated and enriched soil. I like to wait until the soil warms up before planting, and heat loving bulbs like caladiums do best if you wait until the soil temperature is at least 70 degrees.
Like most plants, bulbs prefer good drainage, but there are always exceptions. Some crinums, cannas and elephant ears (the alocasias and colocasias) do not mind damp feet and some actually prefer it that way. I keep a striking Colocasia 'Tea Cup' in a clay pot propped up on a brick so only the bottom 2″ of the container sits in the water.
With few exceptions bulbs are plant them and forget them. By that I mean if they are planted well to start with, in a soil you have amended with compost that will both hold moisture and drain well, you will be enjoying them for years. Chris Wiesinger, author of "The Bulb Hunter" speaks of the "renewal of life with bulbs found in places long forgotten." Observing new growth as it annually emerges or re-emerges is always poignant.
A soil test from the Clemson Extension office will tell you if you need to add lime or a bulb booster fertilizer at planting time. You will want to keep the growing plant healthy and never cut the leaves off after flowering. Bulbs take their energy from last year's growth, it returns to the bulb as the above ground plant material naturally dies off.
The energy for next year's growth is then stored underground in these handy dandy little bulb packages until it is time to sprout again. Since our ground does not freeze, many summer flowering bulbs are good to withstand the occasional freakish winter. The soil in my garden tends to stay cold and damp during the winter so I lift and store my caladium bulbs, and Master Gardener Sandra Educate tells me her outstanding oriental lilies flower far better if she lifts and stores them above freezing in a cool dry place.
We all know good things come in small packages; think about adding some of these buried treasures for your garden.
Out and About
• April 11 – 12, Charleston Horticultural Society's Plantasia 2014 www.chashortsoc.org
• April 19, Coastal Georgia Botanical Gardens plant sale, 10 to noon www.coastalgeorgiabg.org
• April 25 – 27, Sacred Heart Garden Festival, Augusta, GA. www.sacredheartgardenfestival.com
• May 10, Lunch and Learn Series begins at the Port Royal Farmer's Market