This year's Garden-A-Day event, celebrating National Gardening week, is June 4 to June 8, and features two gardens each day on The Point, Habersham, Cottage Farm, Pigeon Point and Lady's Island. The Beaufort Garden Club invites the public to visit all ten gardens, free of charge, from 9:00 am to 12:30 pm, rain or shine. As a special tribute to wildlife, the theme of this year's tour is "Bee Friendly and Help Our Pollinators." The Garden-A-Day schedule can be found on beaufortgardenclub.com and is as follows: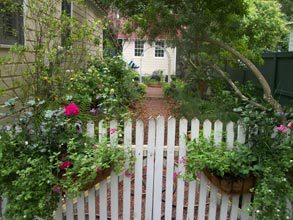 Monday, June 4th               HABERSHAM
23 Little Jane Way
72 River Place
Tuesday, June 5th                THE POINT
507 Craven
316 Hancock
Wednesday, June 6th           COTTAGE FARM
340 Cottage Farm
333 Cottage Farm
Thursday, June 7th               PIGEON POINT
1315 Laudonnierre
919 La Chere
Friday, June 8th                    LADYS ISLAND
14 Harborview Circle (off Meridian)
7 High Point (off Sunset Blvd. in Sweetwater)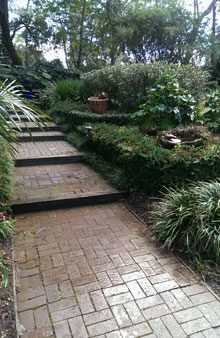 In spite of weathering two damaging hurricanes in the past 20 months, with their heavy wind, flooding, and salt intrusion, followed by snow and multiple weeks of below-freezing weather, Lowcountry gardeners were not deterred. Local landscapes were altered, many permanently, but "gardeners are amazing, adaptable, persistent people who will produce greenery and blooms no matter what is thrown their way," said Sheila Drouin, the 2018 Garden-A-Day Chair.
"For a week in June, thanks to ten homeowners, you will be experiencing the splendor that is Beaufort. And, it's absolutely free!" said Jane Culley, President, The Beaufort Garden Club.
Garden visitors are asked to not bring pets.