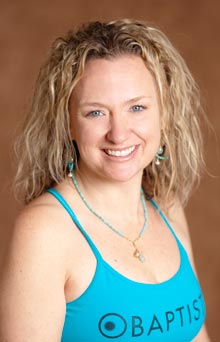 Later this month, Dancing Dogs Yoga will graduate its first batch of yoga teacher trainees. Through our partner MBody Yoga, 20 amazing individuals from the Southeast will complete this rigorous 220-Hour Yoga Alliance approved Teacher Certification Program (TCP). We are unleashing new yoga teachers into the world, and the transformation thus far has been amazing.
This is not my first rodeo – I have taken a few teacher trainings. But this training was different. MBody Yoga's Mark White has offered something exceptional to our small community. As a Senior Baptiste Power Vinyasa teacher, Mark has created a powerful and transformation teacher training program like no other. From day one, students learn how to teach. This sounds obvious, but not all yoga teacher trainings do that. Many programs focus on philosophy and history – which are very important – but do not actively teach people to teach. My first teacher training gave me a lot of knowledge, but not the tools to share it.
In addition to anatomy, physicality, philosophy and the foundations of yoga, Mark White's program gives trainees a voice. TCP helps each individual discover who they are as a human being and as a yoga teacher – it empowers the person and the practice.
As the studio owner and a participant, I have been privileged to watch as these yoga students have grown into yoga teachers, and into true leaders. I have witnessed people break out of their shell and destroy the mold. I have witnessed growth and expansion. People have quit jobs holding them back and found new careers, completed marathons, accomplished goals and put yoga and transformation into action. Most of the trainees were able to study first hand with the founder of Baptiste Yoga, Baron Baptiste, for three days in Miami. And every day, I watch these students grow into the leaders I know them to be.
I acknowledge the upcoming graduates of our teacher training program (myself included) for their hard work and dedication to this training: Amy Poppe, Annalisa Simmons, Brittney Gosselin Hiller, Cassandra Bright, Clifton Gentle, Courtney Worrell, Elizabeth Wells, Jillian Rowe Stafford, Kaleigh Bagwell , Kevin Lewis, Lynette Becks, Lynne McSweeney, Megan Howe, Melina Cunningham, Michele Niles, Michelle Onoff, Nadya Semenova, Olga Khalina and Rose de Vries. I acknowledge Mark White and Aylin Aydin for leading such a powerful program, and thank Baptiste teacher Chris Lucas for adding his powerful touches to the program. I thank and acknowledge Baron Baptiste for creating this style of yoga, and for inviting this group of trainees to study with him in Miami.
Beaufort and the surrounding environs – I hope you are ready. The world will never be the same. Yoga in Beaufort, Bluffton, Savannah, Augusta and Charlotte has just been elevated to a whole new level.