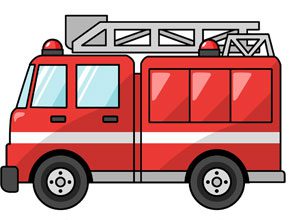 The Junior Service League of Beaufort (JSLB) will host its inaugural Touch A Truck fundraiser on

Saturday, November 5th, 2016 in Downtown Port Royal from 11 am to 4 pm on Paris Avenue

. Cost of admission is $5 per person.   
            Touch A Truck is a family event that offers a unique and interactive experience for children of all ages. Children will have the opportunity to see, touch, and safely explore their favorite vehicles that serve our community.
            Our event will feature twenty different types of equipment to explore, including a fire truck, ambulance, bobcat, and backhoe! The entertainment area will include a variety of activities including face painting, bounce-houses for kids and much more. And to round out the experience, enjoy music and fabulous food, drinks, and libations available for purchase. Tons of fun for the whole family!
            "We are so excited to offer a brand new type of fundraiser to the Beaufort area! Supporting and enriching the lives of women, children, and families is our focus in all endeavors, and we think that this new fundraiser perfectly matches that mission—fun for all ages in a family-friendly environment. And even better—proceeds will all be directed right back into our community through our non-profit grants distributed in May. It's a win for all involved!" said JSLB President and Touch A Truck Chairwoman Courtney Dukes. "We are so grateful for our sponsors and support from our volunteers. We couldn't do any of this without them!"
            Touch A Truck is sponsored by: Town of Port Royal, Eat Sleep Play Beaufort, Taylor's Quality Landscaping, J.H. Hiers Construction, Adam's Outdoor Advertising, Crop Companies, Phifer Contracting, Seasmiles Pediatric Dentistry, Andrews Engineering, Harbour Health Solutions, Oliver's Bushhogging and more.
            In the case of rain, the event will be postponed to November 12th, 2016. Pets will not be allowed at the event.
For additional information about Touch A Truck or Junior Service League of Beaufort please visit www.jslbeaufort.com