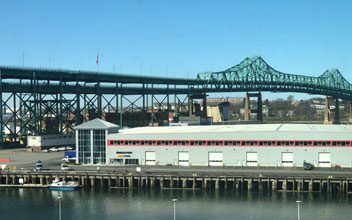 We all have bad days, some far worse than others. Last month I caught myself on fire while lighting a scented candle at home. The cute little flame jumped its glass container and scampered up my shirt. In seconds a comfortable polyester piece with no ironing requirements turned into a torch.
"Drop and roll" raced through my mind as I ran to the kitchen to fill a saucepan with water and dump it over my right shoulder.  I returned for another to extinguish the couch.
By now, the alarm and sprinkler systems were on full blast. Two husky EMTs appeared at my door in a flash. They threw me onto a gurney and hauled me downstairs into their ambulance. Off we raced to Massachusetts General Hospital. My mind whirled like a blender on high speed as the men worked to stabilize me and keep me alert. We got to MGH in minutes and they sped me to the burn center. Then the real fun started.
The next six weeks were filled with a tsunami of interventions, including grafts, staples, tubes, ceaseless visits from doctors and nurses, and of course the invaluable support staff members who make any hospital hum. 
My roommates there had suffered nearly unimaginable burn injuries. One man, maybe eighty pounds, howled through the night like a wounded animal. Angels, aka nurses, came to his bed to calm him. Through pain killers, I listened to them work their magic until he mercifully fell asleep.
From MGH I transferred to Spaulding Rehabilitation Hospital for endless rounds of physical therapy, occupational therapy, and additional wound treatment while overlooking the Tobin Bridge that runs into Cambridge. I met dozens of nurses and other staff who pushed all us patients every day to regain strength, balance and, most importantly, confidence. Explosion victims, amputees, gunshot survivors.  More angels making a difference than I can count.
With the coronavirus pounding away at all of our normal lives every minute, it occurred to me how lucky I have been. Lucky to have survived the fire, to have met clouds of angels. Lucky to watch the traffic over the Tobin Bridge, lucky to take in the gorgeous artwork that fills the halls at Spaulding.
Lucky to witness our fellow Americans going above and beyond any normal call of duty. And lucky to have finally found God at this stage in life. The last kid on the block, the young man with so many gifts and the old timer with so many blessings in every direction. The best friends and family. The best neighbors.
How could I have been so stupid to not see this until now? Why did it take so darn long? Can I possibly help others along this journey?
I think yes, but if I am wrong I will surely die trying. Perhaps my new name shall be Jack-o-Lantern.