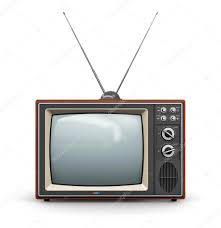 Community Foundation of the Lowcountry will launch The Giving Marketplace, a web-based initiative intended to provide detailed, comprehensive information about local nonprofits in Beaufort, Jasper, Hampton and Colleton Counties, in early July.
The Giving Marketplace, www.cf-lowcountry.org/thegivingmarketplace, is the local version of DonorEdge, a program developed by Guidestar, a highly trusted source of in-depth information about local, national and international nonprofit organizations. Donors can log on to The Giving Marketplace to find information about local nonprofits' financial, programmatic, operational, governance and management practices.
"Community Foundation of the Lowcountry's mission is to strengthen our community. The Giving Marketplace is an opportunity for us to do this through the exchange of knowledge," said Denise K. Spencer, president and CEO of Community Foundation of the Lowcountry (pictured above).
"Donors are growing more sophisticated in how they make philanthropic giving decisions. They want information about the nonprofits they support. They want to know that the nonprofits are not only financially stable, but are making a positive impact in our community. They want to know that these nonprofits are being run efficiently and effectively. They want to know that effective processes and procedures are in place. And they want to see outcomes. The Giving Marketplace provides detailed information about all of this – information that donors can't obtain from any other single source."
In The Giving Marketplace, each nonprofit creates a profile that is unique to its organization. Each profile includes general information and, more importantly, specific information about programs that can include measurements, impact and outcomes. Profiles also contain exhaustive information about operations, finances, management and governance. "It's like a one-stop shop where the community can get the facts needed to make confident and informed giving decisions," Spencer said.
Individuals can sign on to The Giving Marketplace at www.cf-lowcountry.org/thegivingmarketplace or through the Community Foundation's website at www.cf-lowcountry.org, and search for an organization either by its name or by its type. They can compare local nonprofits, print easy-to-read summaries and even see video clips and the organization's printed materials if those items have been included by the nonprofit in its profile.
Additionally, the program gives community members the ability to donate to specific organizations via The Giving Marketplace. "If someone is looking at a nonprofit's profile and is moved to give, they can make an online gift right then and there," said Jean Heyduck, vice president for marketing and communications with Community Foundation of the Lowcountry. "That's one of the most convenient features of this site."
Heyduck said that nonprofit training started back in March. "Because each profile requires the inclusion of comprehensive information, training the nonprofits on how to correctly complete their profiles was vital for accuracy and credibility. Each profile is specific to that organization. Many of the fields are required to be completed, which means donors will be more easily able to compare nonprofits on similar measures."
However, there are additional fields that the nonprofit can complete that aren't required. Heyduck said nonprofits are encouraged to complete as many fields as they can because the goal of The Giving Marketplace is to provide the public with as much information and as much transparency into each nonprofit as possible.
Community Foundation of the Lowcountry is one of only 15 foundations across the country utilizing DonorEdge technology. "Each community foundation has branded its product by a different name, but they've all seen their communities embrace the programs because they've never had a clearinghouse for this type of all-inclusive information on a local level," Heyduck says.
To log on to The Giving Marketplace, go to www.cf-lowcountry.org/thegivingmarketplace.
For over 20 years, Community Foundation of the Lowcountry has been connecting people, resources and needs by helping build stronger communities and assisting donors in making a difference through charitable giving. With over 300 charitable funds, combined assets totaling $70 million and grantmaking and scholarships reaching $54 million, Community Foundation of the Lowcountry is the largest source of unrestricted philanthropic resources dedicated to Beaufort, Colleton, Hampton and Jasper Counties.
 
For more information call (843) 681-9100 or visit www.cf-lowcountry.org.