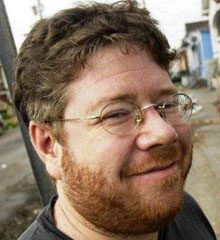 The public is invited to attend the next meeting of Indivisible Beaufort, focusing on the national Poor People's Campaign and why it's of importance today. This very special meeting will be held at St. Helena Library, 6355 Jonathan Francis Sr. Rd, 11:30 am Saturday, July 14th.
           It has been 50 years since Martin Luther King, Jr. announced the plan to bring together poor people from across the country for a new march on Washington. The march was a call for better jobs, better homes, better education. Some of the march plans were discussed at St. Helena's Penn Center, where King sometimes met with his staff and advisors.      
            The campaign disintegrated after King was assassinated in 1968, but there has been a resurrection of the Poor People's Campaign following the blueprint of King's dream to build a movement across racial lines and across an array of issues from healthcare to voters' rights.
            A specialist in twentieth-century US labor, African American issues and oral history, Citadel Professor Kerry Taylor (above) will provide a historical overview of the Poor People's Campaign and discuss the present day campaign, lead by Bishop Dr William Barber II and Rev. Liz Theoharis.
            Taylor came to the Citadel after serving as the Associate Director of the Southern Oral History Program in Chapel Hill and teaching courses on the civil rights movement, American workers, and oral history at UNC, Duke University, and Mills College, Oakland, California. He co-edited volume 4 and volume 5 of The Papers of Martin Luther King, Jr. (University of California Press, 2000 and 2005) and American Labor and the Cold War (Rutgers University Press, 2004). He also contributed chapters to Rebel Rank and File: Labor Militancy and Revolt from Below during the Long Seventies(Verso, 2010) and American Labor Struggles and Law Histories (Carolina Academic Press, 2011).
            His current manuscript project is entitled Turn to the Working Class: The New Left, Black Liberation, and the American Labor Movement (1967-1981).
            Taylor is a native of Lombard, Ill. but he has ties to the Lowcountry. His grandfather was born in Beaufort and his ancestors include Irish immigrants who settled in Charleston. Taylor is coordinator of the Citadel's oral history initiative and welcomes inquiries from students and area residents who are interested in the preservation and study of local history.
            Indivisible Beaufort SC is a non-partisan group of local residents who believe this nation embodies rights and respect for all. The group is working to ensure those rights and freedoms remain available to everyone.